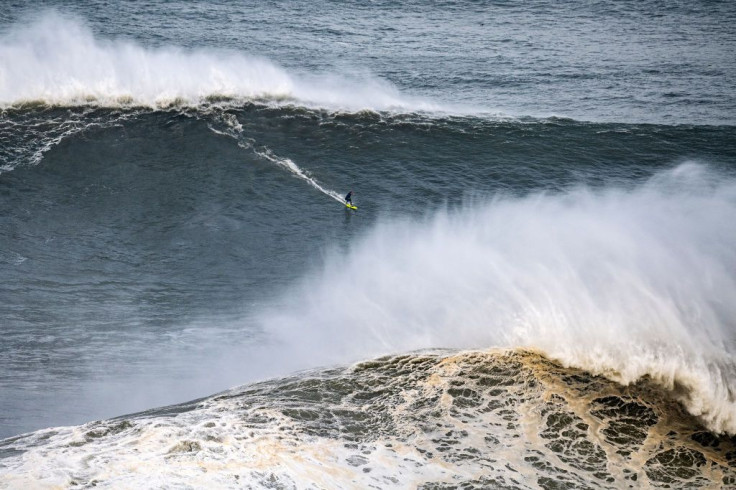 In sports, wild things happen that elicit a simple reaction, 'wow.' Whether it's watching an amazing feat, or witnessing a record-breaking feat, these are the moments that remind us of why we watch sports.
Here are 5 wild things that happened in sports this week:
1. Ross Chastain's videogame move
Chastain did something that had never been done before in NASCAR. On the final lap of the race, he vaulted himself from 10th place to 5th by putting his car in fifth gear. He then let go of the steering wheel and allowed it to ride up against the wall, vaulting his car forward. The fifth gear is rarely ever used. Chastain says he got the idea from playing NASCAR 2005 videogame on the Nintendo GameCube console.
2. Sebastian Steudtner rides a record-breaking wave
Steudtner is a German professional surfer, and he set a record by riding a wave that was over 115 feet. He accomplished the feat while surfing in Nazare, Portugal.
3. World Series combined no-no
The Astros accomplished something that had only ever been done once before. They tossed a no-hitter in the World Series, the second one ever, and the first combined no-hitter on the big stage. Christian Javier tossed six no-hit innings followed by Bryan Abreu, Rafael Montero, and Ryan Pressly.
4. U.S. Women's Gymnastics Team world record
The U.S. Women's Gymnastics team won the program's sixth consecutive world championship this week in Liverpool, England. The roster mixed in veterans and new stars to make history. It was their closest win since the beginning of their title run in 2011.
5. Nikola Jokic makes NBA history
Nikola Jokic made history this week, accumulating the most triple-doubles of any center in NBA history. He surpassed Wilt Chamberlain with his 79th career triple-double. That moves Jokic to 6th all-time.
© 2023 Latin Times. All rights reserved. Do not reproduce without permission.