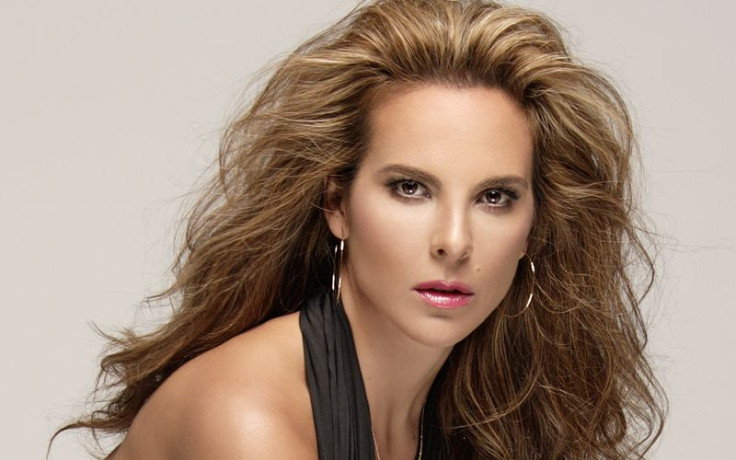 Tonight marks the return of Kate Del Castillo to the Telemundo network in a brand new series called "Dueños Del Paraíso." The Mexican actress makes her comeback in this production very similar to her last smash-hit "La Reina Del Sur." This new limited-series is about a woman who faces a battle for vengeance and survival and takes the reins of a business that will make her extremely powerful but at the expense of finding true love. We can't wait to watch Episode 1 and these are the reasons why you can't miss it: 1. Kate Del Castillo's Comeback: As we mention, Kate is back in a role that oddly seems familiar. Just like Teresa Mendoza, Anastasia Cardona, needs to fight for survival in a man's world and we love seeing Del Castillo kicking butt. Cardona has similar traits to Mendoza, which Kate knows how to embody and make them come to life.
2. Original Telenovela: Pablo Illanes is one of the best telenovela writers and he has taken on a major task writing this original story. The Chilean writer has created massive hits like "Piel Canela," "Machos," "Versus," "Destinos Cruzados," "Alguien Te Mira" and "¿Dónde Está Elisa?" Most of those series have been remade by Telemundo and it was only natural he write something new for the network. We are sure he will not disappoint and we will be glued every night to this new series. 3. Narco Novela: Yes, this is a genre and we have embraced it. We have loved telenovelas like "El Señor De Los Cielos," "La Reina Del Sur," "El Capo," "Pablo Escobar" and most recently "Señora Acero." All those other series that tackle drug trafficking. This is a serious issue that sometimes tends to glamorize all the ugliness, but we love it because they are action-packed.
4. Short-Run: Telenovela lovers know that watching a series takes an hour out of our hectic lives, but sometimes writers create such engaging stories that we get glued to them for a long time. What we like about these series is that they are short and don't run for too long. They are here and next thing we know they are gone because stuff actually happens. We can assure you that every episode is pivotal and you will be wanting more. 5. Oscar-nominated Actress: Any production that can lure an Oscar-nominated actress to star, must be worth watching. Adriana Barraza accepted the role of a prostitute and we are sure with just her name being part of the cast and production, everyone will have to elevate her game to be on her same level.
6. Chilean Co-Production: Another aspect that we love is that it's a co-production between Chile's TVN and Telemundo, which have united their talents to create this product. How often do we say that they tend to use the same actors production after production? In "Dueños Del Paraíso" we will be exposed to new faces like Jorge Zabaleta who will play Conrado San Miguel. Not only that, but we will hear them speak in their native accent and not a Spanish-neutral accent that can be annoying. 7. Amazing Cast: The cast includes José María Torre ("Corona De Lágrimas"), Guillermo Quintanilla ("El Señor De Los Cielos"), Tony Dalton ("Rebelde"), Miguel Varoni ("Marido En Alquiler"), Maxi Iglesias ("Física o Química"), Juan Pablo Llano ("Una Maid En Manhattan"), Ximena Duque ("Corazón Valiente"), Geraldine Bazán ("Victoria"), Tiago Correa ("Infiltradas") and many more. "Dueños Del Paraíso" will air Monday through Friday at 10pm ET/PT on Telemundo.
© 2023 Latin Times. All rights reserved. Do not reproduce without permission.