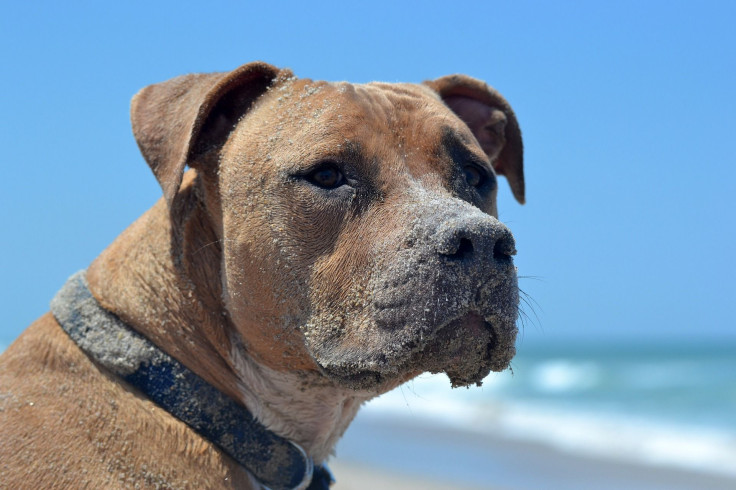 A 7-year-old girl was mauled to death by a pitbull dog in Baton Rogue, Louisiana on Friday, Jan. 7.
The victim, identified as 7-year-old Sadie Davila, was brutally attacked by a pit bull dog while she was playing outside of a relative's home in Baton Rogue, Louisiana on Friday, Jan. 7. Seeing the dog attack the child, a relative rushed for help and attempted to intervene and stop the assault by hitting the dog with a walking cane. However, the dog continued to attack, CBS News reported.
The relatives eventually managed to get the dog away from the child and Sadie was taken to a hospital for treatment of her injuries. However, despite the efforts, she died from the injuries sustained. The pit bull dog involved in the attack was later taken into custody by East Baton Rouge Parish Animal Control officers.
"This is an awful, heartbreaking tragedy," East Baton Rouge Parish Sheriff Sid Gautreaux said. "My heart goes out to this family, and they will remain in my prayers."
According to a statement released by the East Baton Rouge Parish School System superintendent, Sadie was a first-grade student at Woodlawn Elementary. In the statement, her teacher Grace Feucht remembered the little girl as "fierce and spunky" but "kind."
"She was a gift to me and made me smile and laugh many times. I sadly expect our classroom to feel considerably emptier Monday without her precious presence. I am so grateful to have had the honor of teaching her," Feucht said.
Following the tragic incident, Erick Lopez, 20, neighbor and the pitbull dog's owner, was arrested and taken into custody. He faces a charge of negligent homicide for failing to confine or restrain the dog and leaving it to roam the neighborhood. During an interview with investigators, Lopez said he was not present during the attack. He admitted that the dog was "unrestrained" and "would often roam the neighboring property" where the attack occurred, WBAY-TV reported.
Arrest documents state that no fence or other barrier was keeping the dog confined to the owner's home.
According to the sheriff's office, its homicide team is continuing to investigate the incident with the dog in custody.
© 2023 Latin Times. All rights reserved. Do not reproduce without permission.