A 70-year-old woman has been reported dead after she was allegedly mauled to death by her family's pit bull dog in Albertson, New York on Wednesday, July 27.
Marina Verriest, 70, a resident of Albertson, was found mutilated and her body being bitten by her 7-year-old pit bull dog in the backyard of her family's house at around 1 p.m on Wednesday, July 27. The gruesome discovery was made by Verriest's husband who had returned home from work, Fox News reported.
After stumbling upon his wife's remains, the husband immediately called the police for help. After law enforcement responded to the address, the dog turned violent and charged at the first officer on the scene. However, the cop managed to discharge his gun, killing the dog.
Following this, emergency medical services (EMS) arrived on the property and declared the victim dead at the scene. Meanwhile, the officer who shot the dog was rushed to a hospital for immediate treatment.
"The scene was pretty horrific. We don't know what time the attack took place but there was obviously a lot of mutilation on the body and the arm, the face, the legs," Nassau County Police Commissioner Patrick Ryder said. "The officer saw something that was very traumatic, we take care of our officers and make sure they're OK."
The dog belonged to the couple's step-son who had been living at the couple's home. However, the boy died in a motorcycle accident a few weeks ago and the victim and her husband took over taking care of the dog. The officers believe that the dog had been living with the family for its whole life, New York Post reported.
"We don't know what turned the dog or why the dog turned on the woman," Ryder added. "There had been no previous domestic calls to the home or calls regarding the dog."
Pit bulls are an aggressive dog breed who are likely to turn to attack humans if they feel threatened, sick, or if they are poorly bred. There are several instances of pit bull attacks reported every year.
According to a website called DogBiteLaw, 51 Americans were killed by dogs in 2021. Out of these, 37 people were killed by one or more pit bulls and their mixes. Meanwhile, 21 of those victims were either the owner of the pit bull or members of the owner's family.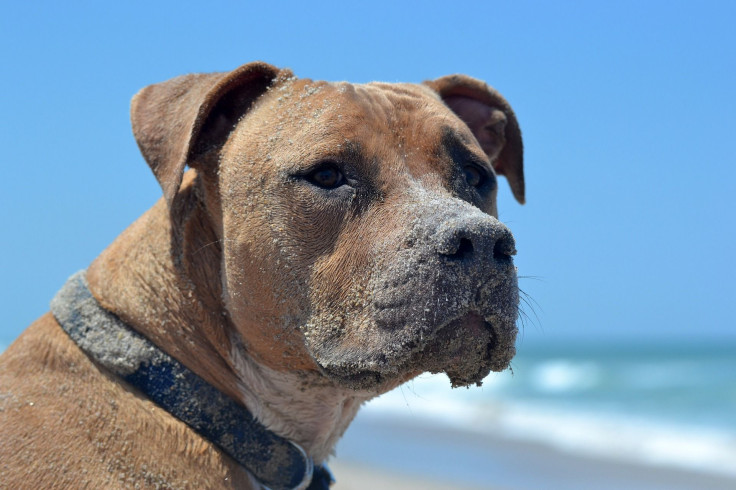 © 2023 Latin Times. All rights reserved. Do not reproduce without permission.