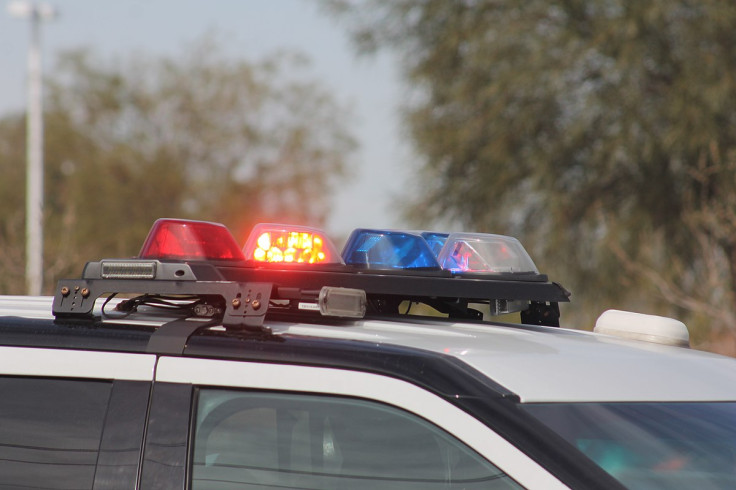 At least 10 people are injured and eight are dead after a driver allegedly ran over them while waiting at a bus stop Sunday morning, authorities said.
The victims, who are believed to be migrants, were at a stop near a Catholic Charities facility in Brownsville known as the Ozanam Center.
Seven deaths were reported shortly after the crash around 8:30 a.m., according to Brownsville Mayor Trey Mendez, then added that "several more remain critical," in a Facebook post.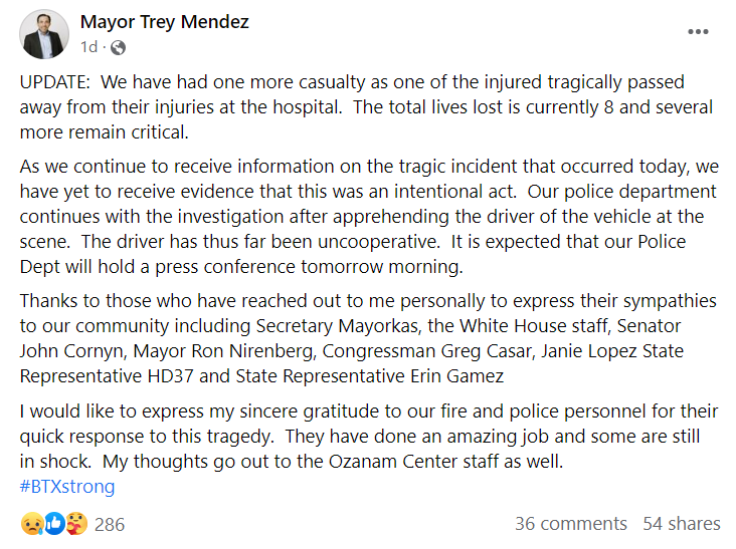 Authorities at first said it believed to be an "intentional act" but later said that it's not clear whether it was intentional and that the investigation into the motive is ongoing.
Brownsville Lt. Martin Sandoval said in a interview that authorities are looking into whether the driver was intoxicated or whether the incident was an accident.
But Sandoval said that the driver, which appeared to be Hispanic, has not been cooperating.
"He has given us several names," said Sandoval, adding that authorities are waiting for a fingerprint match they hope will positively identify the driver, who has been charged with reckless driving.
Sandoval said more charges are likely.
The FBI is assisting Brownsville police in the investigation, a spokesperson for the agency said.
© 2023 Latin Times. All rights reserved. Do not reproduce without permission.