The reckless behavior of a woman led to the death of a cancer survivor, her family claims. 82-year-old Barb Bartolovich's family shared that the woman had been taking all kinds of precautions to not catch Covid-19. However, one of her friends exposed the woman to Covid-19 after lying about her positive diagnosis. The woman's death points at the importance of vaccination and transparency to ensure the safety of loved ones.
As the omicron variant continues to surge in the United States, people with pre-existing health conditions continue to be at risk of infection. The Ohio woman had survived blood cancer. However, the disease and its treatment had left her with a compromised immune system. Bartolovich was afraid of catching Covid-19 which she knew was life-threatening for her.
The elderly woman took several safety precautions including getting vaccinated. Her Michigan-based granddaughter Lauren Nash said that to maintain safety Bartolovich only socialized with vaccinated individuals, the Daily Mail reported.
Bartolovich had plans of meeting her friends to play cards. Nash said that those attending the card game claimed to be vaccinated.
Following the card game, Bartolovich got ill. She tested positive for Covid-19 and had to eventually be hospitalized. The cancer survivor was put on a ventilator for some time before succumbing to the viral infection on Dec. 21.
Nash told WXYZ that one of Bartolovich's friends attending the card game was responsible for spreading the potentially deadly virus to her grandmother. She said that after her grandmother became sick the woman informed the family of her deceit. The woman shared that she had tested Covid-19 positive, yet she decided to join the gathering where the immunocompromised woman was present. The woman, who has not been named, did not disclose her diagnosis to the group before coming to join the game thus putting everyone at risk.
Following the death of the mother of four and grandmother of 10, her family has urged others to maintain safety precautions. Nash requested those who are sick to refrain from joining social gatherings. She asked people to avoid socializing out of love for others. By preventing contact the spread of the virus can be prevented, the bereaved granddaughter pointed out.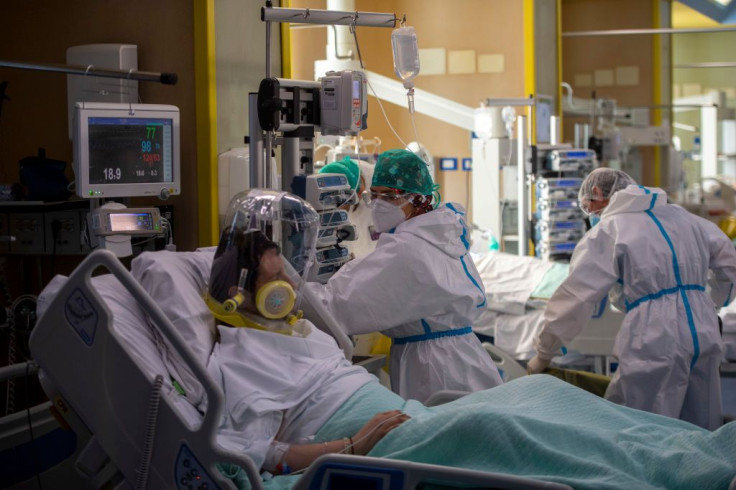 © 2023 Latin Times. All rights reserved. Do not reproduce without permission.