Paris Saint-Germain (PSG) has been plagued with at least four COVID-19 cases after a quartet of its players, including Argentine star footballer Lionel Messi, tested positive for the virus, the club confirmed in a statement on Sunday.
Defender Juan Bernat, backup goalkeeper Sergio Rico, and midfielder Nathan Bitumazala are currently "in isolation and are subject to the appropriate health protocol" after testing positive, the French Ligue 1 club said per the BBC.
The diagnoses come as France logged about 232,200 new cases of the COVID-19 cases on Friday, which was deemed the highest daily number registered across Europe since the start of the pandemic, according to data from the country's Health Ministry.
Mauricio Pochettino's team sits on top of the Ligue 1 ladder on 46 points after 19 matches, 13 points above second-placed Nice. The team is scheduled to face Vannes OC for round 32 of the French Cup on Monday, according to Al Jazeera.
"This is the risk with which we live, on a global scale," said Pochettino. "In football, contact is inevitable. We share the dressing room. The risk of contamination is there, but we take all the necessary measures to try to prevent a player from infecting others."
Since Messi is currently isolated and recovering in Argentina, it remains unknown if the star player would be part of their next league game at Olympique Lyonnais on Jan. 9. PSG's medical team is reportedly working around the clock to monitor Messi's condition.
"[W]hen he has a negative test, he will travel to France, but we don't know any more than that,'' Pochettino explained. "Until he gets a negative test in Argentina, he will not be able to travel to France. So, it is all down to the test in terms of when he can travel…we will assess when he is ready to play."
Since joining PSG from Barcelona in August, Messi has scored just one Ligue goal and netted five in five Champion League matches. The 34-year-old Argentine also played a vital role in helping Argentina secure the Copa América victory earlier this year and scored two goals as Barca won the Copa del Rey.
In November, Messi clinched his seventh Ballon d'Or title, adding his 2021 recognition to his awards in 2009, 2010, 2011, 2012, 2015, and 2019. The additional trophy also made him two titles ahead of arch-rival Cristiano Ronaldo as he finished as the Spanish league's top scorer, CNN noted.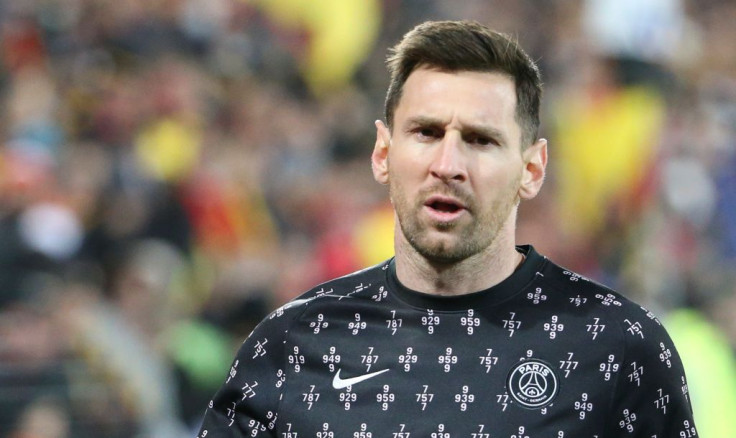 © 2023 Latin Times. All rights reserved. Do not reproduce without permission.