Paris Saint-Germain and Argentina forward Lionel Messi, dubbed as the world's best soccer player, has triumphed over Cristiano Ronaldo yet again, cementing his legacy after clinching the Ballon d'Or award for a record seventh time.
He defeated Bayern Munich and Poland striker Robert Lewandowski and Chelsea midfielder Jorginho to claim his record-extending seventh Ballon d'Or, which is voted for by 180 journalists worldwide, the BBC reported. No athlete received the award in 2020 because of the coronavirus pandemic.
During the summer, Messi, 34, became part of the Ligue 1 side Paris Saint-Germain on a free transfer from Barcelona following an official announcement on Aug. 10, 2021.
He helped his country win the Copa America, his first international honor, and scored 672 goals in 778 games during his stint with Barcelona.
The Argentinian-born professional athlete, who earns $75 million per year from PSG, has scored 28 goals for Barcelona, four for PSG, and eight for Argentina, for a total of 40 in 2021. His current net worth sits at around $600 million, earning the majority of his cash flow when he was a striker and winger for Barcelona.
The award ceremony, which is presented by the sports magazine France Football, would then see Ronaldo accuse its editor, Pascal Ferre, of lying. The allegations came after the Ballon d'Or organizer told the New York Times that the Manchester United forward's ambition in football was to win more Ballon d'Or awards than Messi.
Ferre would stand by that claim, saying, "I know that because he has told me," according to The Athletic.
Meanwhile, to address the issue, Ronaldo, 36, who has won the Ballon d'Or five times, took to Instagram and lambasted Ferre yet again. This year, he finished sixth on the ladder.
"Pascal Ferre lied and used my name to promote himself and to promote the publication he works for," he said. "It is unacceptable that the person responsible for awarding such a prestigious prize could lie in this way, in absolute disrespect for someone who has always respected France Football and the Ballon d'Or."
"I always win for myself and for the clubs I represent, I win for myself and for those who love me. I don't win against someone," he added, noting he aspires to leave a golden legacy in the history of world football.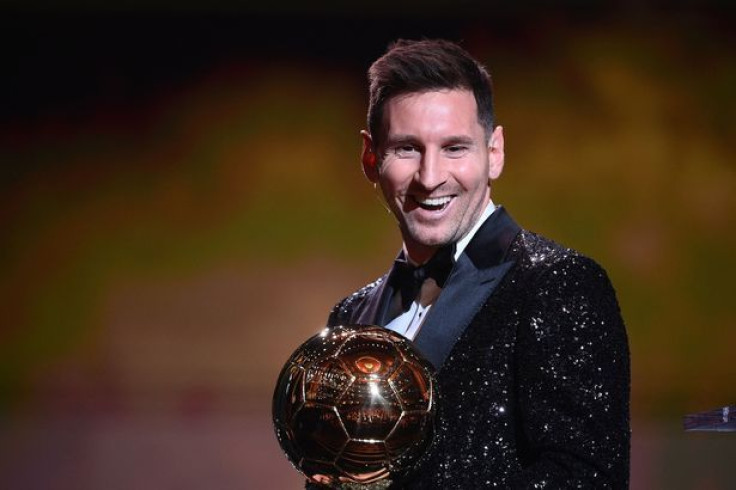 © 2023 Latin Times. All rights reserved. Do not reproduce without permission.