It's indeed a year of big wins for the ace Red Devils striker Cristiano Ronaldo!
Recent reports have indicated that Ronaldo's second innings with Manchester United will cement his position as the highest-paid footballer in the world, this year.
This pushes Lionel Messi, last year's highest-earning player to the second spot despite having clinched a lucrative deal with his move to Paris Saint-Germain this summer. Neymar and Kylian Mbappe are the other two players to have taken the third and fourth spots on the list, respectively. Coming down to their finances, Neymar will reportedly bring home $95 million (£69.68 million) in the 2021-22 season, while Mbappe's expected earnings are slated to be about $43 million (£31.54 million).
According to the latest ranking reveal by Forbes, Ronaldo's earnings are slated to increase multi-fold—$125 million (£91.63 million), out of which an estimated $70 million (£51.31 million) sprouts from his pay checks and bonuses at Old Trafford, before taxes in the 2021-22 season.
What's more, the Portuguese striker will reportedly be raking in approximately $55 million (£40.31 million) from commercial deals, with only three athletes set to earn more from sponsorship -- Roger Federer ($90 million, £65.97 million), LeBron James ($65 million, £47.64 million) and Tiger Woods ($60 million, £43.98 million), reports CNN.
Some of the other players who are likely to find a spot among the top 10 include Liverpool forward Mohamed Salah with estimated earnings of $41 million (£30.6 million), followed by Bayern Munich's Robert Lewandowski on the sixth spot with $35 million (£25.66 million).
Former Barcelona midfielder Andres Iniesta is also likely to find himself on the seventh spot on the list with estimated earnings of $35 million (£25.66 million). The different sources of his income have been attributed to his salary and bonuses at the Japanese club Vissel Kobe.
The names of the eighth and ninth spot include Manchester United midfielder Paul Pogba, who will be raking in $34 million (£24.92 million), followed by Real Madrid's Gareth Bale in the ninth spot as the highest-ranked British player with expected earnings of $32 million (£23.46 million). The final name on the list happens to be that of the ex-Chelsea winger Eden Hazard, who is slated to draw $29 million (£21.26 million) in the 2021-22 season.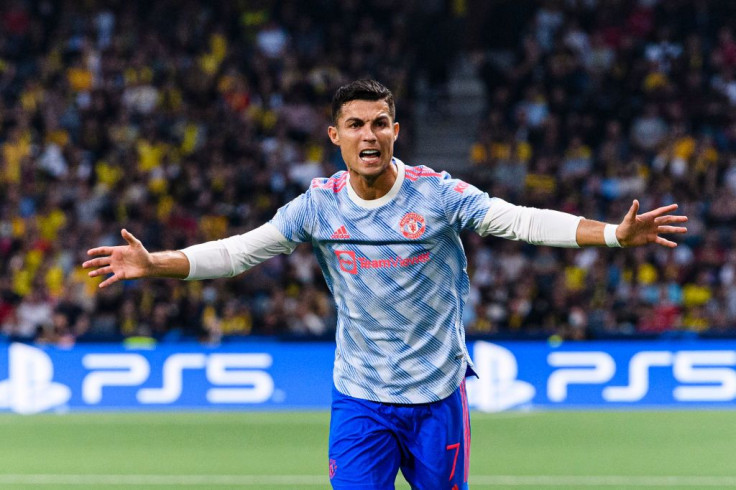 © 2023 Latin Times. All rights reserved. Do not reproduce without permission.