A 52-year-old man infected with the latest Covid-19 variant in Maharashtra, India reportedly died on Tuesday, Dec. 28. State authorities have stopped short of calling him the first Omicron victim of the country. Authorities are attributing his death to underlying health conditions. However, as he was infected with Covid-19 his death will be recorded as a Covid-19 casualty.
The authorities of the state of Maharashtra announced that a man who died in the Pimpri Chinchwad area had been infected with Omicron. Having tested positive for Covid-19 he was admitted to Yashwantrao Chavan Hospital. Tests conducted by the National Institute of Virology had confirmed that the patient was infected with the Omicron variant.
On Tuesday, the patient suffered a fatal heart attack and passed away at the hospital. The state authorities did not officially recognize the man as the first Omicron victim of India. Authorities pointed out that the man had diabetes for 13 years. Times of India reported that the authorities attributed the man's death to underlying health conditions.
Despite authorities claiming the man died of "non-Covid reasons", experts in Mumbai said that as the man had tested positive his death would be a "Covid fatality". It is unclear if the man had been fully vaccinated against Covid-19. He had a history of travel to Nigeria before his positive diagnosis.
India has seen a spike in Covid-19 cases from Wednesday, Dec. 29. The recorded numbers went up from around 9,000 to over 13,000 within a day. On Thursday, Dec. 30 the numbers swelled to over 16,000. The sudden rise has been attributed to the spread of the highly contagious Omicron variant. The variant was first reported in the south Indian state of Karnataka.
Before the spread of Omicron, India was the first country to report the Delta variant of the virus. Delta spread to the rest of the world and became the dominant variant globally. However, Omicron has started to become the predominant variant since it was first reported by scientists in South Africa.
The first Omicron casualty in the United States was reported on Dec. 20. Authorities in Houston had announced that an unvaccinated man in his 50s was the country's first Omicron victim.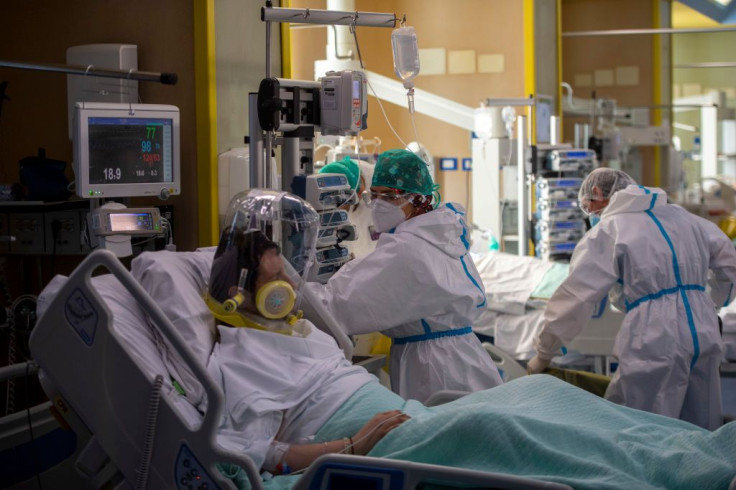 © 2023 Latin Times. All rights reserved. Do not reproduce without permission.