The latest Covid-19 variant of concern has spread to many parts of the world. Scientists and health care experts are trying to keep up with the pace at which the Omicron variant is spreading.
The vaccines and boosters available appear to be working to prevent severe illness and deaths. Experts are trying to determine the symptoms of the infection to help slow down the transmission.
Experts in countries where Omicron has become prevalent have started to share their findings. So far, the symptoms commonly seen in Omicron patients appear to be different from other Covid-19 infections.
Infectious disease specialist and member of the United States Centers for Disease Control and Prevention's (CDC) Advisory Committee on Immunization Practices, Katherine Poehling, shared the prominent symptoms of Omicron observed so far. She told NBC that cough, fatigue and congested or runny nose are the primary symptoms to look for. She pointed out that loss of taste or smell does not appear to be a common symptom for Omicron patients.
In the United Kingdom experts of the National Health Service (NHS) have pointed out more common symptoms. The UK has already seen the number of Omicron cases rapidly increase. Based on what patients have reported the common symptoms to appear to be high temperature and continuous dry cough. The NHS experts appear to contradict Poeheling as they claim that change or loss of taste and smell is a symptom of Omicron, Daily Star reported.
Doctors in the UK also said that night sweats could be a sign of Omicron infection, the Sun reported. Irrespective of a cool sleeping environment patients appear to be getting drenched in night sweats when infected.
South African doctor Angelique Coetzee, one of the first to identify the new variant, shared another common symptom. She shared that the patients often suffered severe headaches as well as muscles aches.
The symptoms shown by Omicron patients match those of flu patients. The flu or common cold is also caused by another kind of coronavirus. Scientists continue to research the new variant thus the symptoms appear to be varied.
However, it has been proven that Omicron patients who have had their vaccines and boosters have milder symptoms. The vaccines also appear to decrease the severity of the infection.
On Monday, Dec. 20 officials in Houston announced the first confirmed Omicron death in the US. The first US Omicron death is of an unvaccinated man in his 50s.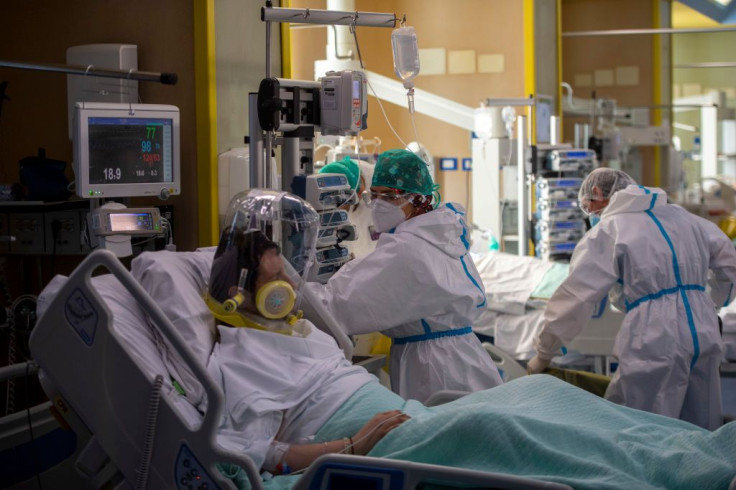 © 2023 Latin Times. All rights reserved. Do not reproduce without permission.