Drug manufacturers all over the world are attempting to create variant-specific vaccines for the different Covid-19 variants.
Till there are variant-specific vaccines available, public health bodies continue to urge people to take the existing vaccines and their boosters. Preliminary data gathered by Moderna shows that the booster dose of the vaccine increases antibodies that combat the latest variant of concern.
Moderna claims that their boosters continue to be the first line of defense against the highly transmissible Omicron. In South Africa and the United Kingdom, Omicron has become the dominant variant. In the United States, the variant is rivaling the number of infections caused by the Delta variant.
Booster doses have been available in the US and are being recommended by the US Centers for Disease Control and Prevention (CDC). CNN reported that so far around 32% of the fully vaccinated population of the US have opted for the booster.
The first two jabs of the Moderna vaccine being administered is of 100 micrograms, New York Post shared. The authorized third shot of the vaccine is 50 micrograms.
On Monday, Dec. 20, the company shared that data showed the effect of the booster on the Covid-19 neutralizing antibody levels. The data was collected 29 days after the booster dose of the vaccine. The 50-microgram jab resulted in a 37-fold increase in the antibody level. Moderna also shared that an increased booster dosage also increased the antibody level further.
A 100-microgram jab showed an 83-fold increase of the neutralizing antibodies. However, the 50-microgram jab continues to be the recommended dose by the CDC.
Moderna CEO Stephane Bancel confirmed that the company is working on variant-specific vaccines. He assured that for now, the mRNA-1273 version of the company's vaccine was the first line of defense against Omicron.
Last week President Joe Biden, shared a somber message for the country. He said that winter of severe illness and death awaited the unvaccinated. He urged citizens to get their vaccine and their boosters to ensure the safety of the nation. The warnings issued by the president are based on the predictions by the CDC.
National Institute of Allergy and Infectious Diseases Director Anthony Fauci shared the president's concern. Fauci discussed that while Omicron was set to overtake Delta as the dominant variant, there was no need for a variant-specific vaccine yet. He too urged Americans to opt for any of the approved vaccines and boosters available.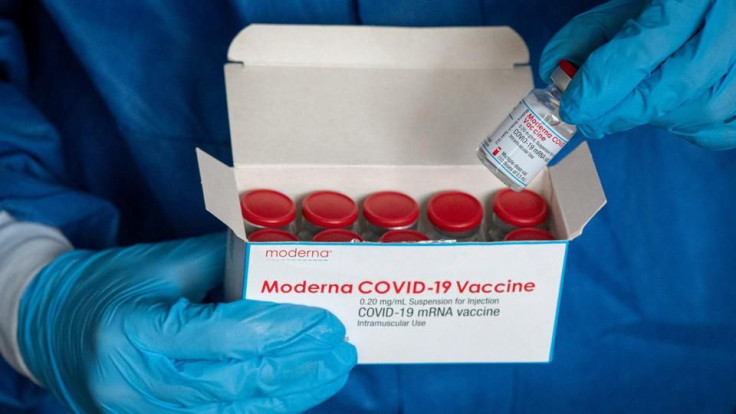 © 2023 Latin Times. All rights reserved. Do not reproduce without permission.