U.S. biotech firm Moderna has revealed that they are working with Japanese authorities to recall the three tainted batches of their COVID-19 vaccine after a probe found stainless steel contaminants in some vials.
Japanese authorities suspended the rollout of the batches in question containing around 1.63 million doses last week after being notified of the contamination issue, Reuters noted.
In a statement with Japanese distributor Takeda Pharmaceutical, Moderna claimed that the contamination did not pose "an undue risk to patient safety." The companies would also contend that there remains no evidence that there were fatalities caused by the tainted vaccine, with the alleged deaths being considered purely coincidental.
Despite this, investigations are underway to determine the exact causes of death of two men, aged 38 and 30, who reportedly succumbed to infection within days of receiving their second Moderna doses from one of the suspended lots, further placing Moderna's COVID-19 vaccines in the public eye.
The U.S. drugmaker further explained the contamination in one of the suspended lots had been determined to be due to production line flaws at a factory operated by ROVI Pharma Industrial Services, its Spanish contractor, according to Japan Today.
Authorities said that the most probable cause of contamination may be associated with friction between two pieces of stainless steel in the machinery that puts stoppers on the Modern vials.
"Stainless steel is routinely used in heart valves, joint replacements, and metal sutures and staples. As such, it is not expected that injection of the particles identified in these lots in Japan would result in increased medical risk," Takeda and Moderna's joint statement read.
Moderna shares surged to 2.6% and Takeda, by more than 2%, following the statement. Rovi shares bounced back to more than 4.5% after plummeting more than 10% on reports of the dose suspensions.
According to Taro Kono, Japan's minister in charge of the vaccination campaign, about 500,000 Japanese were inoculated with the doses from the tainted Moderna batches.
All Nippon Airways and several local governments suspended the use of the Moderna shots on Aug. 26 across Japan just three months after it was granted emergency-use authorization in May, Nikkei noted.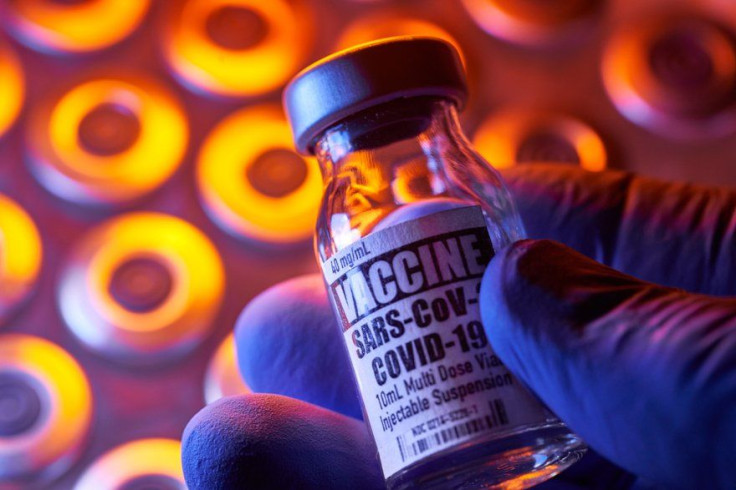 © 2023 Latin Times. All rights reserved. Do not reproduce without permission.