The Covid-19 vaccine that had promised to be simple one-shot protection against the virus is no longer recommended by the United States Centers for Disease Control and Prevention (CDC).
There are several factors why the Johnson & Johnson vaccine failed to gain the same recommendation as that of its competitors. One of the primary factors is the serious but rare side effect of blood clotting disorder that has been fatal for some who opted for the J&J vaccine.
The CDC's Advisory Committee on Immunization Practices (ACIP) on Thursday, Dec. 16 announced that it no longer recommended the J&J vaccine. It stated that people should instead opt for the Pfizer-BioNTech or the Moderna mRNA vaccines.
In the past year, a total of 57 people developed a rare side effect after taking the J&J vaccine in the US. Nine people succumbed to the rare disorder after taking the vaccine. Of those deceased, seven were women and two were men, BBC reported.
The risk of suffering from the disorder is present for around a month after taking the vaccine. However, in most cases, the disorder surfaced within nine days of getting the jab.
Aside from the risk related to the J&J vaccine, its effectiveness has also been under scrutiny. Several studies showed that the single-dose was less effective against highly transmissible variants like the Delta and Omicron, the New York Times reported.
Due to the low effectiveness of the vaccine, those who received one shot of the J&J vaccine were allowed to take the booster earlier. The CDC also recommended that those vaccinated with the J&J vaccine should take Moderna or Pfizer boosters.
Despite being a single-dose vaccine, around 16 million people in the US took the J&J vaccine as their primary vaccine. 114 million and 73 million people in the US have been fully vaccinated by Pfizer-BioNTech and Moderna respectively. Only 1.6 percent of Americans who have received their booster opted for the J&J booster.
While the CDC no longer recommends the J&J vaccine, it has not been taken off of the market. The vaccine's benefits still outweigh the risks. For those who cannot access other vaccines or are skittish about taking multiple doses, the J&J vaccine and booster remain a safe option.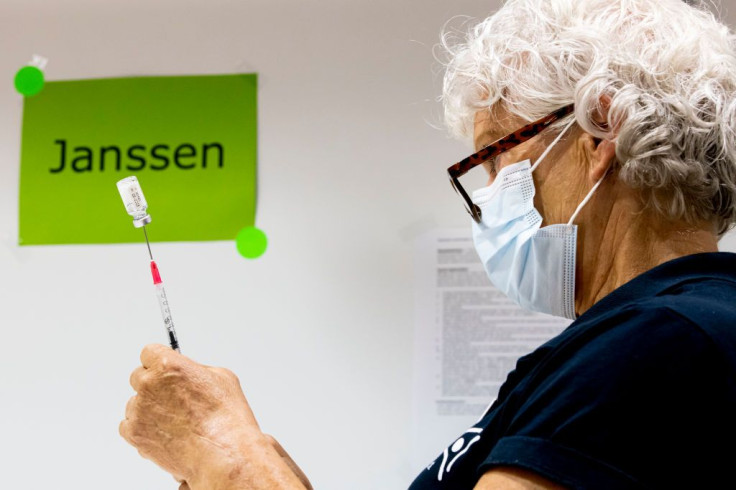 © 2023 Latin Times. All rights reserved. Do not reproduce without permission.