A Washington woman reportedly died from a rare blood clotting syndrome after she took the Johnson & Johnson COVID-19 vaccine in late August.
Jessica Berg Wilson, 37, a mother of two, who was vaccinated on Aug. 26, reportedly died from a rare and potentially deadly clotting syndrome called thrombosis with thrombocytopenia syndrome, known as TTS, on Sept. 7, CNN reported.
There have been various previous reports of people vaccinated with the J&J vaccine developing TTS. The diagnosis was reportedly confirmed by the U.S. Centers for Disease Control (CDC) and Prevention's Clinical Immunization Safety Assessment Project. However, only three other deaths from the condition have been confirmed nationally.
"The safety and well-being of every individual who receives a Johnson & Johnson product remain our top priority," a spokesperson at J&J said.
Meanwhile, Wilson's obituary says that "during the last weeks of her life… the world turned dark with heavy-handed vaccine mandates." Wilson was reportedly against getting the vaccine shot but did so in order to become an effective mom for her children.
"In her mind, the known and unknown risks of the unproven vaccine were more of a threat. But, slowly, day by day, her freedom to choose was stripped away," her obituary stated.
The CDC and U.S, Food and Drug Administration reportedly recommended a halt in the use of the J&J COVID-19 vaccine earlier this year after they received a number of reports of blood clots developing among people who received the shot, FOX 19 reported.
However, the health officials subsequently stated that the vaccine was safe and effective and that the benefits of the single-shot vaccine outweighed its risks.
TTS is reportedly a rare condition and occurs only about 7 per 1 million vaccinated women between 18 and 49 years old, according to CDC.
However, CDC warns that people who receive the vaccine should look out for symptoms of a blood clot several weeks after vaccination. Symptoms that might indicate a blood clot include: "severe or persistent headaches or blurred vision, shortness of breath, chest pain, leg swelling, persistent abdominal pain" and "easy bruising or tiny blood spots under the skin beyond the injection site."
TTS has also been observed in people who received AstraZeneca's coronavirus vaccine. However, AstraZeneca's vaccine is not authorized for use in the United States.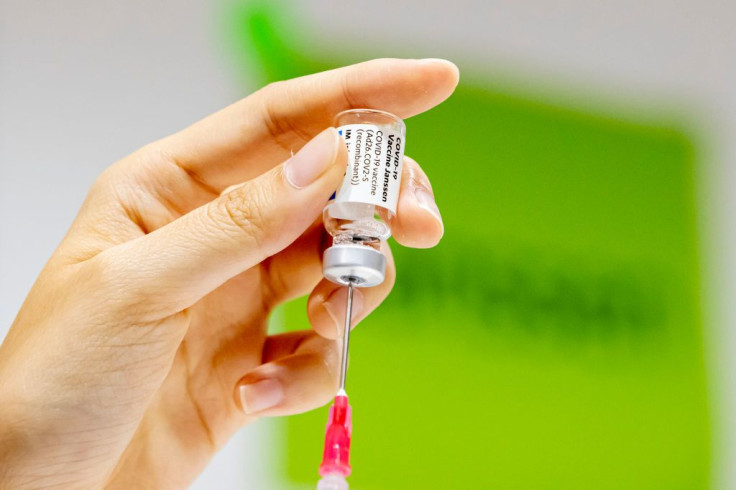 © 2023 Latin Times. All rights reserved. Do not reproduce without permission.