An abusive man has been accused of murdering his wife in a fit of rage for making him wait for a towel after he took a bath in Madhya Pradesh, India on Saturday, Nov. 6.
Rajkumar Bahe, 50, a daily wage employee of the forest department, allegedly repeatedly bashed the head of his wife Pushpa Bai, 45, with a shovel and killed her after she told him to wait for a towel he had asked for after taking a bath, the Hindu reported.
Bahe's wife was washing dishes when he finished taking a bath and asked her to hand him the towel. Since she was busy at that moment, she told him to wait for some time because her hands were full. However, her response angered the man, and in a fit of rage, he took a shovel and allegedly repeatedly hit his wife's head and killed her on the spot.
The couple's 23-year-old daughter tried to intervene and stop the assault. However, Bahe threatened her away.
Following the vicious incident, officers responded to the scene, recovered the body, and transported the victim's remains to a hospital for a post-mortem examination. After the autopsy was completed, the wife's body was handed over to her family to perform the final rites, according to India Today.
Following this, Bahe was arrested on Sunday, Nov. 7, and a case has been registered against him on charges of murder and other relevant provisions.
In a similar but unrelated incident, a woman was reportedly killed by her husband in the presence of their four minor daughters in Madhya Pradesh, India on Oct. 23 for refusing to give him money to buy liquor.
Chandan Singh, 34, an unemployed man, reportedly regularly took money from his wife Priyanka, 30, to buy liquor. This used to lead to frequent fights between the couple.
On the evening of Oct. 22, however, when Priyanka refused to give him money, Singh reportedly started hitting her with a stick in front of their four minor daughters. The daughters tried to stop their father from harming their mother but to no avail.
Priyanka, who was brutally thrashed in the attack, suffered severe injuries and died the next day morning. When Singh realized his crime, he fled the scene and left his minor daughters alone in the house. The neighbors alerted the police about the brutal killing and Priyanka's body was retrieved for a post-mortem examination, the Free Press Journal reported.
The officers launched a manhunt for the accused and nabbed him at a bus stand as he was trying to flee the city. A murder case has been registered against Singh.
Meanwhile, the police officers handed over the daughters' custody to the Child Welfare Committee (CWC).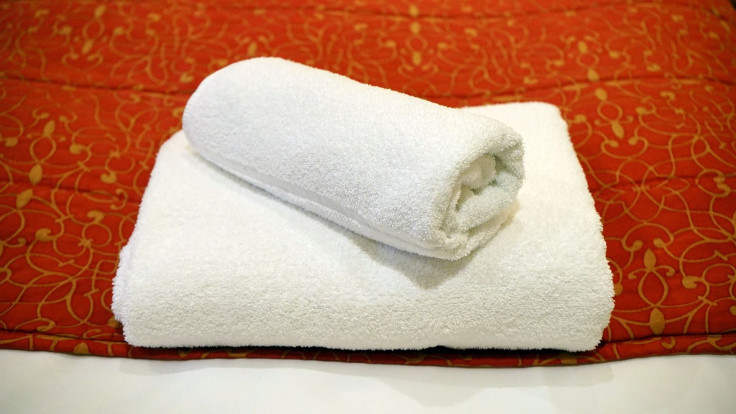 © 2023 Latin Times. All rights reserved. Do not reproduce without permission.