An Indian man reportedly killed his wife and two children by pushing them into a well before committing suicide by hanging himself in Chhattisgarh, India on Tuesday, Oct. 26.
The man, identified as Doman Sahu, 32, allegedly beat his wife Vedica Sahu, 28, before dragging her to a well adjacent to their home and pushing the victim into it. Following this, he threw his two children, a 3-year-old boy and a 2-year-old girl, into the same well before proceeding to kill himself inside their home, Hindustan Times reported.
"According to preliminary investigation, the man thrashed his wife and then pushed her into a well. Later, he also threw his three-year-old son and two-year-old daughter in the same well. After killing his wife and children, he hanged himself in his house," the Station House Officer (SHO) said.
Neighbors discovered the man's limp remains hanging from a noose inside their residence and subsequently summoned the police. The authorities retrieved the bodies of the victims from the well and sent them to the local public hospital for an autopsy.
"Investigation in the case is going on," Shivendra Rajput, the Lalbagh Police Station chief, said. The officers have not revealed the accused's motive behind the murder-suicide.
In a similar but unrelated incident, a man reportedly pushed his wife and his two daughters into a well out of anger towards his partner for giving birth to yet another daughter in Madhya Pradesh, India on June 6. The incident resulted in the death of his 8-year-old daughter, News18 reported.
The accused, identified as Raja Bhaiya Yadav, 42, was reportedly irate at his wife for giving birth to a daughter. While he was bringing his wife and children home from his in-laws' place, he stopped his motorcycle near a well and allegedly pushed his wife and two daughters into it.
As his wife struggled to come out of the well, Yadav picked up stones lying on the ground and threw them at her. The couple's eight-year-old daughter drowned and died in the incident. Meanwhile, the woman and her three-month-old infant daughter were rescued by villagers who rushed to the scene hearing their cries.
The woman told the officers that Yadav, who wanted a son, was disappointed and angry at her for giving birth to a daughter the second time.
Yadav, who fled the scene after committing the horrendous crime, has been charged with murder and attempted murder raps.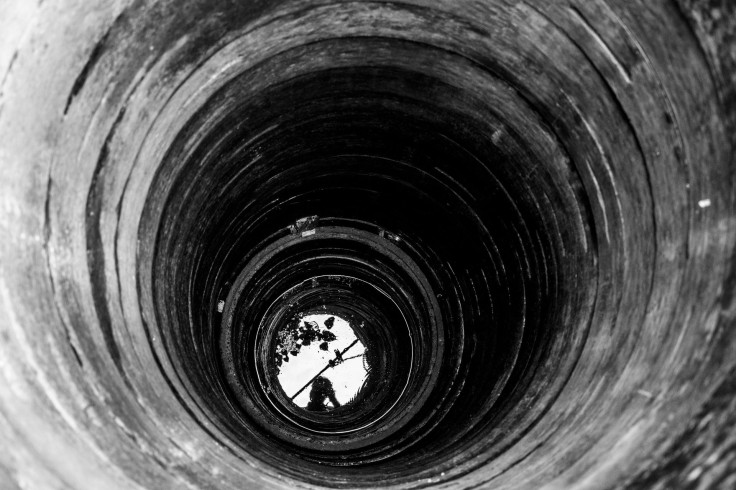 © 2023 Latin Times. All rights reserved. Do not reproduce without permission.