Two abusive parents from Virginia have been arrested after police found the remains of the couple's 5-year-old toddler hidden for almost two years in their freezer, authorities confirmed.
The couple, identified as Kassceen Weaver, 49, and Dina Weaver, 48, of Chesterfield, has been charged with conspiracy to conceal the body of their son, Eliel Adon Weaver. Eliel was reportedly younger than 5 years old at the time of his tragic death, Fox News reported.
Chesterfield County Police said that they received a tip on Tuesday, May 4, informing them that the child's body might be at the couple's house on Lookout Point Circle in Midlothian, a Richmond-area suburb, Virginia. After obtaining a search warrant for the home, they found the young boy's corpse forced into a freezer inside the residence.
After the gruesome discovery, the state medical examiner's office brought forensic anthropologists to determine a way to "thaw" the remains out from the fridge, making sure that the remains were not damaged in any way during the retrieval.
"This is the first time I've seen anything like this. It's a heartbreaking case to observe," Chesterfield Police Major Mike Louth said.
After the remains were taken to the Office of the Chief Medical Examiner, it was confirmed that the remains belonged to Eliel, who was barely 5 years old at the time of his death. The officers are trying to figure out the cause of death, New York Post reported.
Police spokesperson Liz Caroon said Eliel's remains may have been in the freezer for some two and a half years. She added police suspect that the couple had failed to administer aid to their child after he may have fallen ill, choosing to conceal his body sometime between January 1, 2016, and December 31, 2018, to hide their neglect.
Even though the couple was married during this time, only Dina has been confirmed as Eliel's parent through DNA testing, according to WRIC-TV.
Police have arrested Dina and Weaver on charges of conspiracy to conceal a body and failing to render aid to a child.
Weaver was also charged with concealment of a body and domestic assault and malicious wounding of an adult female, reportedly Dina, according to local media reports.
A second child who was living with the Weavers is now in foster care.
The couple has been released on bond and is expected to appear in the Juvenile and Domestic Relations District Court on Aug. 5 later this year.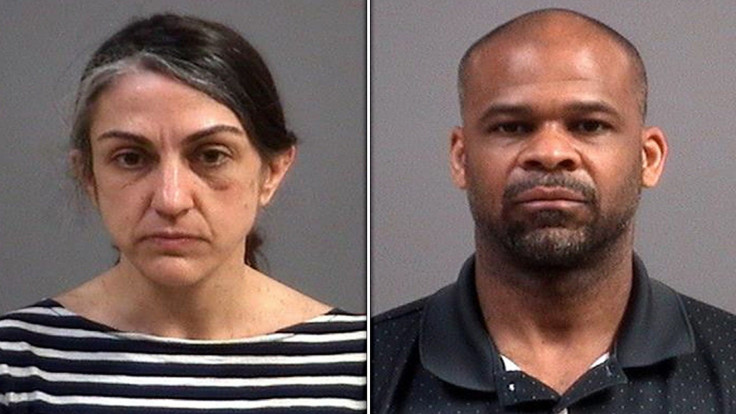 © 2023 Latin Times. All rights reserved. Do not reproduce without permission.