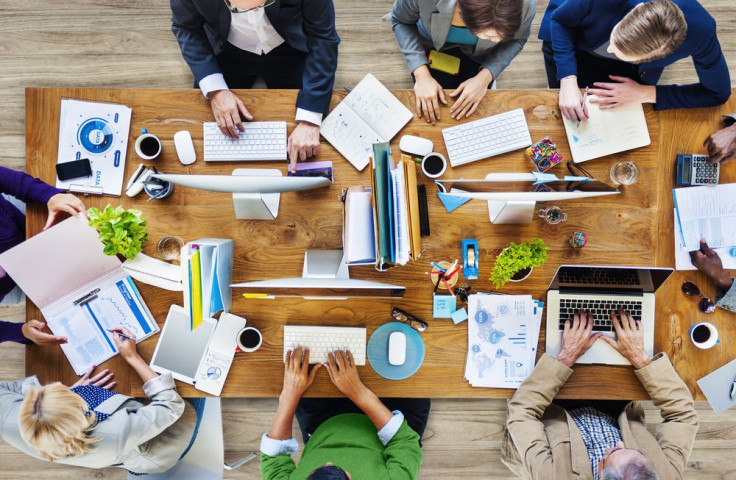 If you work in an office, you know that things wouldn't get done right and on time if it weren't for the Administrative Professionals. This is why there's a day to value and celebrate all the work that they put in.
Administrative Professionals Day 2016 falls on April 22 and it recognizes the work of secretaries, administrative assistants, receptionists and other administrative support professionals.
The celebrations usually last a whole week. The official period of celebration was first proclaimed by U.S. Secretary of Commerce Charles Sawyer as "National Secretaries Week," which was held June 1–7 in 1952, with Wednesday, June 4, 1952 designated as National Secretaries Day.
In 1955, the observance date of National Secretaries Week was moved to the last full week of April. The name was changed to Professional Secretaries Week in 1981, and it became Administrative Professionals Week in 2000 to encompass the expanding responsibilities and wide-ranging job titles of administrative support staff.
National Secretaries Week (now Administrative Professionals Week) has two objectives in mind: to recognize "the secretary, upon whose skills, loyalty, and efficiency the functions of business and government offices depend," and to call attention "through favorable publicity, to the tremendous potential of the secretarial career."
We would like to celebrate this profession with these quotes:
"Executive ability is deciding quickly and getting somebody else to do the work." - John G. Pollard
"No one who achieves success does so without acknowledging the help of others. The wise and confident acknowledge this help with gratitude." - Author Unknown
"I can no other answer make, but, thanks, and thanks." - William Shakespeare
"Next to excellence is the appreciation of it." - William Makepeace
"Feeling gratitude and not expressing it is like wrapping a present and not giving it." - William Arthur Ward
"The trouble with doing something right the first time is that nobody appreciates how difficult it was." - Author unknown, but probably a secretary!
"Accomplishing the impossible means only that the boss will add it to your regular duties." - Doug Larson
"I would maintain that thanks are the highest form of thought, and that gratitude is happiness doubled by wonder." - G.K. Chesterton
"No one is more cherished in this world than someone who lightens the burden of another. Thank you." - Author Unknown
"Appreciation is a wonderful thing. It makes what is excellent in others belong to us as well." - Voltaire
"Silent gratitude isn't much use to anyone." - G.B. Stern
"No duty is more urgent than that of returning thanks." - James Allen
"You're no good unless you are a good assistant; and if you are, you're too good to be an assistant." - Martin H. Fischer
"The deepest principle in human nature is the craving to be appreciated." - William James
"What sunshine is to flowers, smiles are to humanity. These are but trifles, to be sure; but, scattered along life's pathway, the good they do is inconceivable." - Joseph Addison
"Appreciate everything your associates do for the business. Nothing else can quite substitute for a few well-chosen, well-timed, sincere words of praise. They're absolutely free and worth a fortune." - Sam Walton
"Responsibility without power - the fate of the secretary though the ages." - Ariel Dorfman
"Always be nice to secretaries. They are the real gatekeepers in the world." - Anthony J. D'Angelo
"Happy is the man with a wife to tell him what to do and a secretary to do it." - Lord Mancroft
"Someday, people who know how to use computers will rule over those who don't. And there will be a special name for them – Secretaries." - Scott Adams
"My Boss frequently gets lost in thought. That's because it's unfamiliar territory." - Anonymous
"The first thing the secretary types is the boss." - Donald Trump
"Excellence is doing ordinary things extraordinarily well." - John W. Gardner
"The one thing worse than a quitter is a person who is afraid to begin." - Anonymous
"It's easy to make a buck. It's a lot tougher to make a difference." - Tom Brokaw
"There are no secrets to success. It is the result of preparation, hard work, and learning from failure." - Colin L. Powell
"I'm not a TGIF guy. I get off a plane at 2 o'clock in the morning and I'm looking for my secretary because I want to know what's going on." - Vijay Mallya
"If you have a good selling idea, your secretary can write your ad for you." - Morris Hite
© 2023 Latin Times. All rights reserved. Do not reproduce without permission.