The unrest in Afghanistan continues and locals are trying to look for ways to survive. In the case of mothers, the priority is to get their offspring to safety at all costs.
Heartbreaking footage of that was shared, showing Afghan mothers desperately trying to throw their babies to safety. Some were thrown over barbed wires at the Kabul Airport as the women pleased soldiers to save them from the Taliban.
Some were so desperate that they passed on the babies and kids forward to the gate of the Kabul airport.
"The mothers were desperate, they were getting beaten by the Taliban. They shouted, 'Save my baby!' and threw the babies at us. Some of the babies fell on the barbed wire," an unnamed Parachute Regiment officer quipped said to an outlet.
It was a heartbreaking scene as locals made it a priority to save their children from the Taliban. Some were handed to US troops with hopes of getting them placed on evacuation flights from the embattled capital.
According to White House officials, about 1,800 people were evacuated on 10 C-17 flights over the prior 24 hours. This was a lower volume compared to the 5,000 to 9,000 people that the Pentagon estimated to be evacuated in a day on the premise that everything was running smoothly.
Roughly 6,000 people have already left the country since Saturday.
With things getting out of hand, paratroopers were forced to block roads with vehicles and barbed wires as families with children in tow tried to risk their lives to escape Taliban fighters.
"It was terrible, women were throwing their babies over the razor wire, asking the soldiers to take them — some got caught in the wire," an unidentified officer told a reporter. "I'm worried for my men, I'm counseling some, everyone cried last night."
The unrest was understandable with some women even suffering a beating from their Taliban-turned husband. One made it through the barricade with her four-year-old daughter and was desperate for asylum.
"Afghanistan is Taliban. Taliban is terrorist. My husband is a terrorist Talib," she said. "America, Canada, France, me and just my daughter… Anywhere! Any country."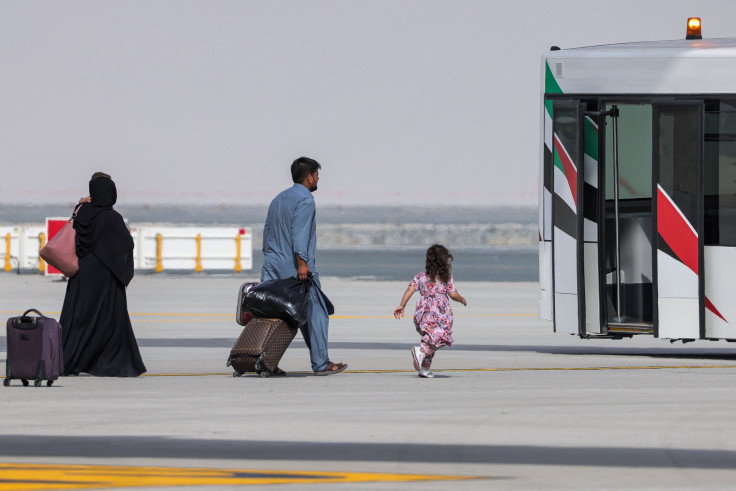 © 2023 Latin Times. All rights reserved. Do not reproduce without permission.