It's only been two years since the Ultimate Fighting Championship had its first Mexican-born champion in Brandon Moreno, but more than ever, Latinos and the Hispanic world enjoy the UFC.
With more Latino representation in the UFC and Latino fans, more kids are bound to be inspired by Hispanic fighters, specially after 'Noche UFC,' the historic night fight held in Las Vegas on September 16, Mexico's Independence Day.
In Sin City, The Latin Times asked Mexican and Mexican-American mixed martial artists Alexa Grasso, Brandon Moreno, Raúl Rosas Jr., Tracy Cortez and Loopy Godinez to share with fans what inspires them.
Alexa Grasso
"Be disciplined, train a lot, don't lose yourself over small pleasures, things that don't give results whether it's some kind of recreation. Push yourself every day, be very focused, and stop doing things that the rest of the world does," Grasso said. "This will let you achieve things that very few people can achieve. The road is tough, of course, it's very difficult, and sometimes it's frustrating, but it's worth it when you see the results."
Grasso said the compensation of feeling great after winning is much better than anything. Her voice should be heard as she is the first Mexican-born woman to become a UFC champion, and after 'Noche UFC' --when she and her arch-rival Valentina Shevchenko drew in their bout-- Grasso still holds the belt, keeping the UFC Flyweight title in Mexico.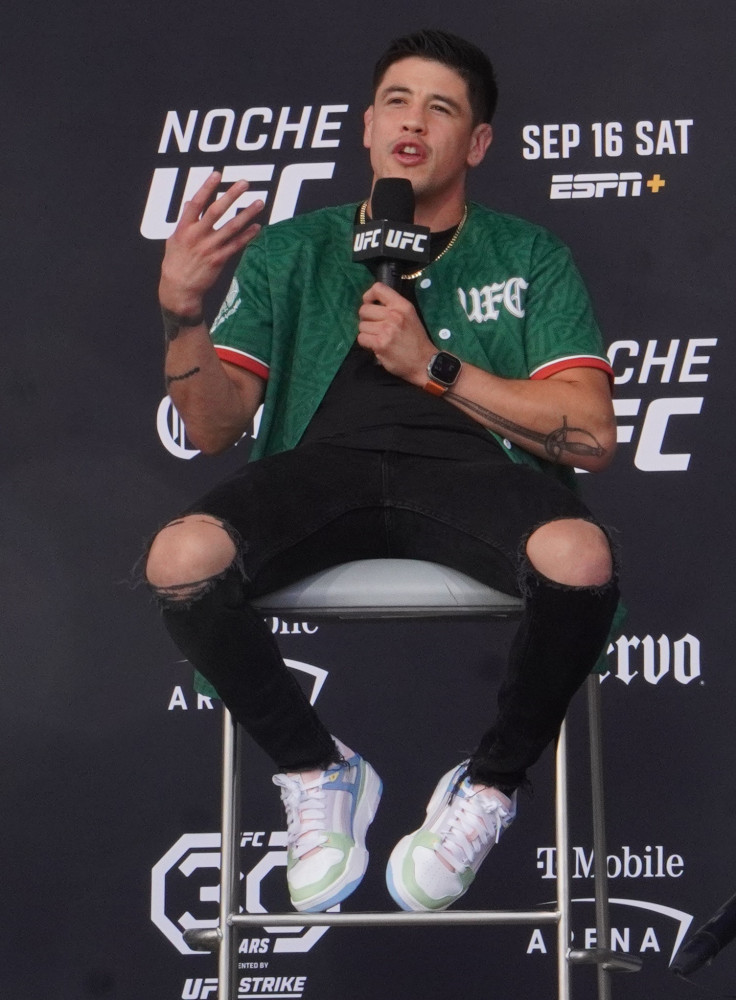 Brandon Moreno
"Look at me (as if I were) not a person who's out of the ordinary. I'm a young man who was born in Tijuana in a humble neighborhood. Simply, I worked hard for what I have. At this point, I've been practicing this sport for almost 20 years with my career as an amateur and my career as a professional," Moreno said. "I'm a worker. I get up early every day, I do my duties as a father, I go to the gym, and I train hard, I come back, and I'm with my family. It sounds easy, and it's really easy to say it, but you have to maintain the discipline and the sacrifices. That's the most complicated part. That's all I have to say to anyone who wants to do something in their life."
Moreno is from Tijuana, Mexico, and the first Mexican-born male fighter to become a UFC Flyweight champion when he defeated Brazil's Deiveson Figuereido in June, 2021. Although he then lost his title to Alexandre Pantoja (in July, 2023), Moreno said he's ready to fight to recover his belt in 2023.
Raúl Rosas Jr.
"I want to tell (fans) to keep working hard. Doesn't matter what people say, chase your dreams. Believe in yourself, that's the most important thing," Rosas Jr. said. "Have a clear vision on what you want to do, and go out there and do it."
Rosas Jr. set the record as the youngest UFC fighter to win a fight when he made his debut in UFC 282 in December, 2022. Despite being born in New Mexico, Rosas Jr. considers himself Mexican and represents Mexico as his country when fighting.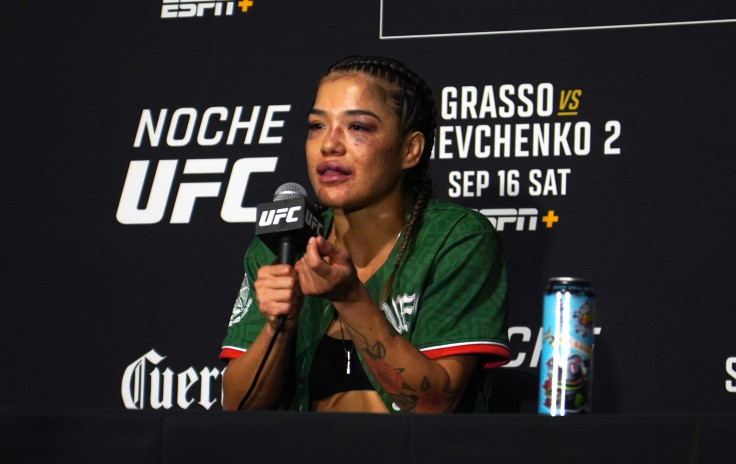 Tracy Cortéz
As a piece of advise to fans, Cortéz says: "To not give up, life isn't easy. Life tends to throw some curveballs at us, and you could always have it worse."
Cortéz is currently on an 11-win streak with no losses in the UFC following her victory against Jasmine Jasudavicius at 'Noche UFC.' Cortéz, who is Mexican American, said she's proud to be American, but her Mexican roots run deep, and "it's everything" to her.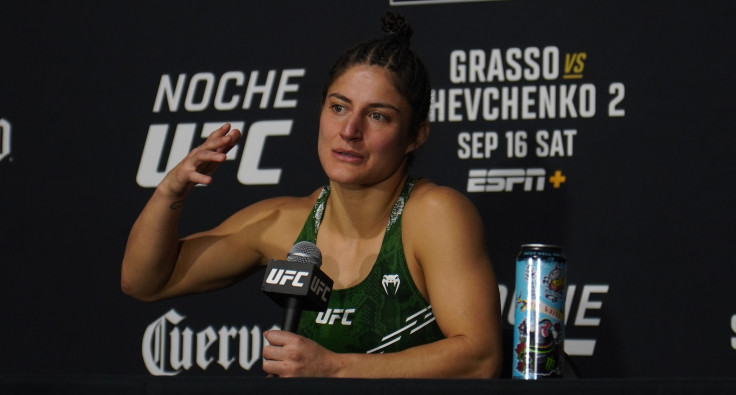 Loopy Godínez
"Anything is possible. Anything that you want to do, you just gotta start somewhere," Godinez said. "It doesn't matter if you're high, middle, or super low, but as soon as you start and start climbing, I think that's the most important thing. Just start."
Godínez is from Aguascalientes, Mexico, but she now trains in British Columbia, Canada. Godínez said Mexican fighters "leave everything in the cage," and they're not scared to work from the ground up. She said this is the mentality many Mexican fighters have.
© 2023 Latin Times. All rights reserved. Do not reproduce without permission.