The Supreme Court of Brazil has authorized an investigation to look into allegations against the country's president, Jair Bolsonaro. He allegedly attempted to interfere in the federal police.
Supreme court judge Celso de Mello emphasized that like any other citizen of the country, the president himself is also subject to laws and regulations and absolutely no one is allowed to disregard the country's laws and the constitution.
Last Friday, the outgoing justice minister, Sergio Moro, resigned from Bolsonaro's cabinet. At the time of resignation, he made a public statement that Bolsonaro was interested in replacing the head of the federal police with someone who can share the intelligence reports with the president as well as more susceptible to have discussions related to police business.
" I said this would be political interference and he said it would indeed be," Moro said.
Apart from formally allowing an investigation against the Brazilian president, the supreme court judge also gave the federal government 48 hours to hand over the results of the COVID-19 tests that Bolsonaro took. The results of the tests have not been publicly declared as Bolsonaro refused against it.
Bolsonaro, along with a delegation, met Donald Trump in March this year. From the delegation, 20 people were later discovered to be COVID-19 positive. This raised concerns that Bolsonaro could be positive as well.
The president's efforts to control the pandemic has led to mounting distrust among the public as well as the authorities. He has called on people to go an return to work in the middle of chaos, thus overlooking the guidelines of the state governors and the public health experts.
He was even noticed coughing with an uncovered mouth at a protest outside army headquarters in Brasilia while addressing the public and called coronavirus pandemic "little flu."
Brazilians are fighting hard against the coronavirus pandemic. The pandemic has so far infected more than 68,000 people in Brazil, leaving more than 5000 dead.
Like many other countries, a large-scale testing capability is missing in Brazil and some officials believe that the actual coronavirus infection cases in Brazil could be as much as 12 times higher than the officially reported numbers.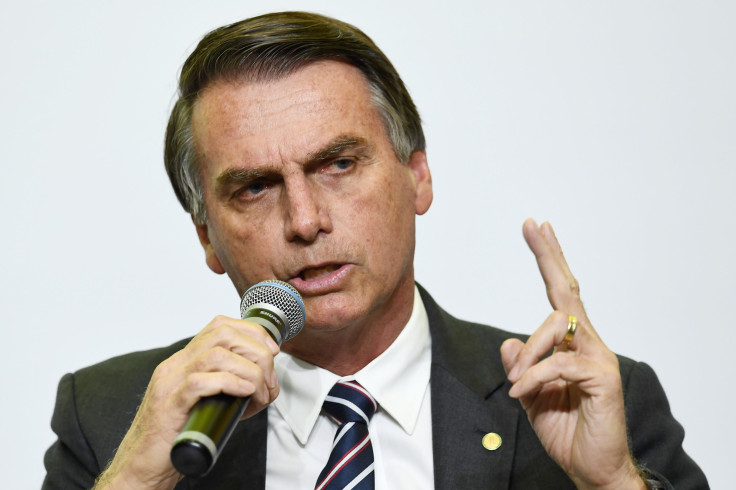 © 2023 Latin Times. All rights reserved. Do not reproduce without permission.