Brazilian President Jair Bolsonaro was recently accused of leading Brazilians "to the slaughterhouse," owing to his ineptitude in handling the global pandemic, by former president Luiz Inácio Lula da Silva.
The remark was made during Silva's explosive interview with The Guardian where the leftist enthused about how Bolsonaro's gore negligence could lead to the untimely deaths of millions of Brazilians. The president downplaying the need for social distancing and lockdown exercises would send mixed signals to the common man, which would leave several infected and eventually dead.
Bolsonaro's recklessness in the management of the global health crisis has been alarming. Terming the pandemic as a product of media "hysteria" and a "bit of a cold," Bolsonaro has time and again downplayed the consequences of contracting the novel coronavirus for the sake of getting the economy running. "At no point has the government abandoned the neediest … The impoverished masses cannot stay stuck up at home," Bolsonaro said in an earlier interview. "I know … life is priceless. But the economy and jobs must return to normal," he added.
Aside from prompting the need for throwing Bolsonaro out of office, Silva also stressed the need for proactive measures to get things under control in Brazil. "We can't just want to topple a president because we don't like him," said Silva admitted. "[But] if Bolsonaro continues to commit crimes of responsibility … [and] trying to lead society to the slaughterhouse – which is what he is doing – I think the institutions will need to find a way of sorting Bolsonaro out. And that will mean you'll need to have an impeachment," he added.
On March 11, when the World Health Organization (WHO) declared the viral outbreak as a pandemic, Bolsonaro's administration overlooked the warning. And the same was evidenced in the leader's provocative moves— attending pro-Bolsonaro protests, followed unusual visits to pharmacies, supermarkets, and groceries. The reasoning behind the acts was simple: "No one will hinder my right to come and go," he declared.
While his acts triggered resentment and fury in the countrymen, Bolsonaro remained unflinching in his approach. So much so, it led to the "troglodyte" leader being at loggerheads with his health minister Luiz Henrique Mandetta, a doctor-turned-politician who was expelled on Thursday. Bolsonaro's muddled approach in the face of the crisis sparked nightly pot-banging protests and scorn from different strata of society.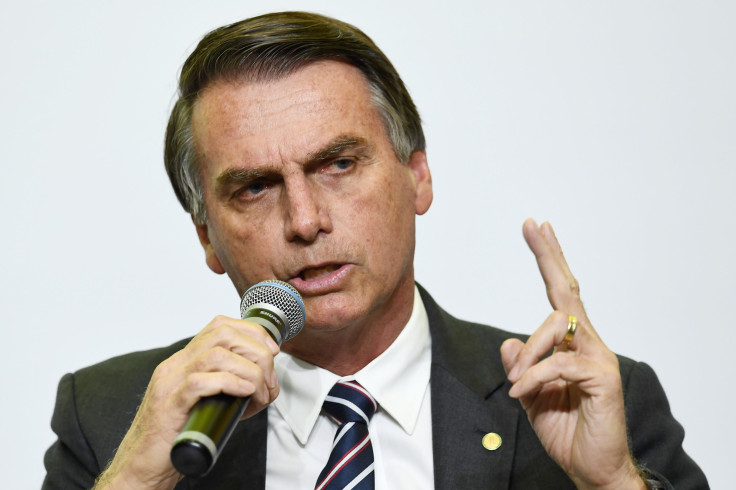 © 2023 Latin Times. All rights reserved. Do not reproduce without permission.