A former NFL player, Brendan Langley, was reportedly arrested for an altercation with a United Airlines employee.
Video footage showed the former player of the Denver Broncos getting into a bloody altercation with an airline worker. It initially showed Langley being assaulted by an employee after which the 27-year-old retaliated by dropping several punches at the New Jersey airport, TMZ reported.
Currently signed with the Calgary Stampeders in the Canadian Football League, Langley was later arrested for simple assault.
However, the employee who was involved in the incident did not get off easily. He was also reportedly fired following the altercation with Langley. His identity remains under wrap and no charges have so far been filed over the incident.
The actual reason why the brawl started remains unknown. However, reports claim that it all started when Langley allegedly used a wheelchair to transport his luggage instead of a paid-for-luggage cart that costs $5.
"United Airlines does not tolerate violence of any kind at our airports or on board our planes and we are working with local authorities to further investigate this matter," a spokesperson from United Airlines stated.
Aside from being arrested and charged, Langley was also handed punishment by the Stampeders. He has reportedly been suspended indefinitely for the incident.
"The Stampeders take matters such as these very seriously," Stampeders president and general manager John Hufnagel said.
"After learning details of the incident including the filing of a criminal charge, we are indefinitely suspending Brendan Langley."
This means that Langley will be barred from the team's facilities and will not be allowed to join the Stampeders in any capacity.
The Canadian Football League also issued its statement on the Langley case. The league says they are conducting their probe and are looking into the full details of what happened at the Newark airport.
In a most recent update, Langley's attorney claims that the wide receiver lost it when the airline worker threw offensive words the Langley's way, TMZ reported.
"Brendan Langley was minding his business walking through the airport with his bags when he was accosted by a United Airlines employee who claimed to 'run the airport,'" Attorney Alan Jackson stated. "When Brendan tried to ignore him, the assailant followed and harassed Brendan, calling him a 'd***' and a 'p***y' and challenging him to fight."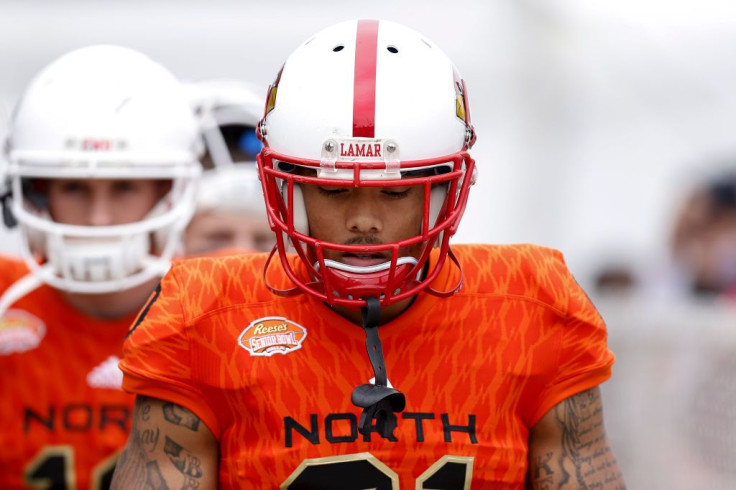 © 2023 Latin Times. All rights reserved. Do not reproduce without permission.