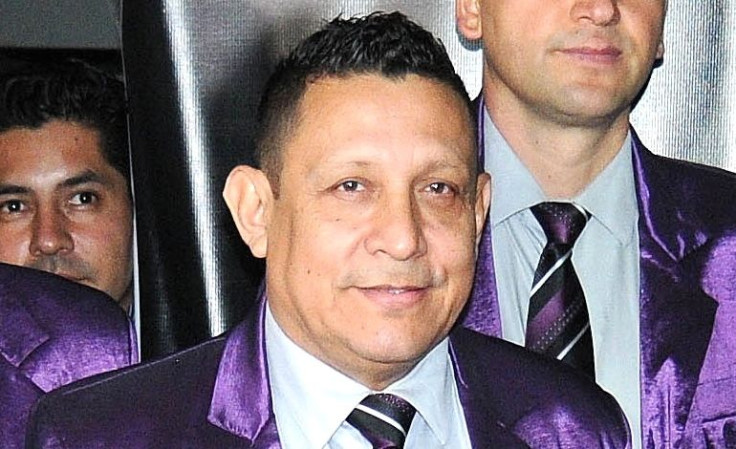 As everyone continues to mourn the death of Banda El Recodo's Aldo Sarabia, more details of his murder surface. So far we know that his wife, Alma Delia Chávez Guerrero and her lover, Yahir Alfredo Sandoval took the life of the musician and tried to hide the body in the community of El Recodo, in Mazatlán, Sinaloa. For them, it might have looked like the perfect crime. Sinaloa is one of the deadliest places in Mexico because of the presence of powerful drug cartels, Sarabia's body presented torture marks similar to those made by cartels, as well as a shot to the neck, and he was buried in a random place.
At first, it all indicated that it could've been a drug-related murder, but what no one expected was that it was a passion crime. During interrogation, Alma Delia couldn't take it and spilled all the details of the gruesome murder, explaining how Sarabia and her had agreed to meet and go out to eat. He showed up with a bouquet of flowers for his wife, but what he didn't expect was that her lover was in the trunk, waiting for the right moment to end his life with a shot to the neck. Sarabia had no chance.
Now, Víctor Sarabia, Aldo's brother is speaking up, saying that his brother had received threats from his wife and he didn't feel safe anymore around her. "Aldo couldn't handle it any more. He used to go to my place and tell me: 'Hey brother, I need your help to clear my head,' and I would send him home feeling better. But during the last two months, he feared that this was going to happen. He felt threatened. I don't remember exactly what he told me because it was a lot," the brother said.
© 2023 Latin Times. All rights reserved. Do not reproduce without permission.