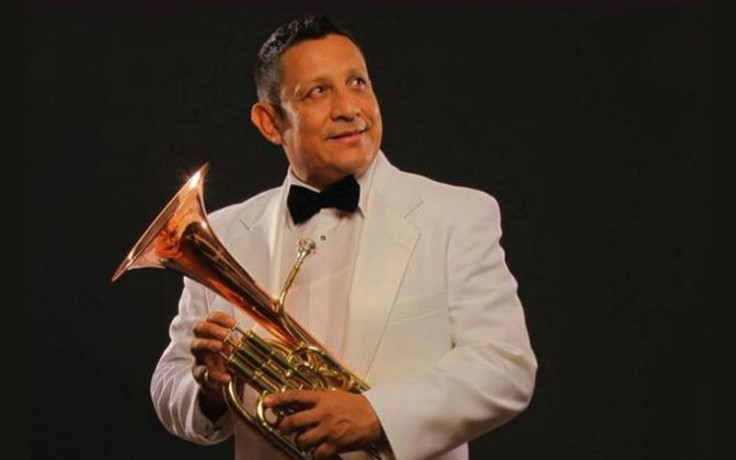 Aldo Sarabia, member of the popular Mexican group Banda El Recodo, was found dead a week after he was reported missing. It was soon revealed that the killers were his wife and her lover, who have now been arrested and awaiting trial. Now Alma Delia, Sarabia's widow, is revealing that she had nothing to do with the crime and she has been the victim of this whole situation. "Al Rojo Vivo" revealed that Delia does accept she and her lover Yahir Alfredo Sandoval where in the car with him, but she got out of the vehicle. Later when she returned, her lover told her he had left with a friend. This completely contrasts the first version that had her lover hiding in the trunk of the vehicle and striking Sarabia, holding him at gunpoint and shooting him in the neck. Alma Delia says that she was forced to sign off on that version and that it's not true at all.
That is not the most disturbing part of this story as the Telemundo show also interviewed Alma's lawyer, Luis Noriega Oridica, who revealed creepy new details. The new allegations point to Sarabia being a drug addict, Alma Delia said that he was addicted to cocain and that he molested their own 11-year-old daughter. She also said that she was a victim of rape and when Sarabia came home high on drugs, he used to not only beat her, but her kids as well. The reason she never filed a report was because she was terrified of the Banda El Recodo member. These chilling details are horrible, but do make us question her motive. Is she just saying this now so the public can sympathize with her? The Mexican authorities will need to come to a conclusion soon. All we know is that this would've been an interesting episode for "Mujeres Asesinas."
© 2023 Latin Times. All rights reserved. Do not reproduce without permission.