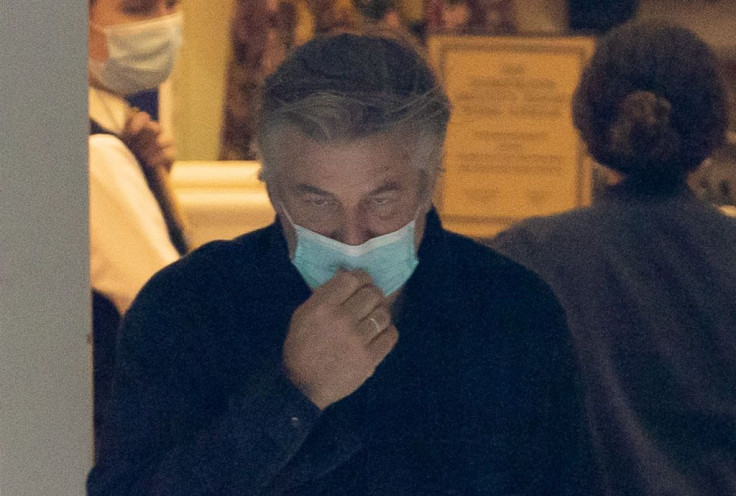 Alec Baldwin has been slammed after a tell-all interview Thursday night. The "Rust" actor had a sit-down talk with George Stephanopoulos to recall the tragic events on the Bonanza Creek Ranch that led to the accidental death of the film's cinematographer Halyna Hutchins on Oct. 21.
During the ABC interview, Baldwin claimed he never pulled the trigger however he did slightly pull back the hammer on the revolver, which resulted in the weapon getting discharged. "I would never point a gun at anyone and pull the trigger at them, never," Baldwin said.
The 63-year-old actor continued to say that he is not to blame for the death of Hutchins because there never should have been any live rounds on the set. He also goes on to describe how he and Hutchins were working on moves to capture the best gun angle for that particular scene emphasizing that it was Hutchins who had directed him where to point the weapon while she lined up the camera angle.
Baldwin claimed Hutchins told him to begin cocking the hammer for a particular shot. "Everything is her direction," Baldwin told Stephanopoulos. "I'm holding the gun where she told me to hold it, which ended up being aimed right below her armpit," the actor added.
"I pulled the hammer as far back as I could without cocking the gun," Baldwin said. "I let go of the hammer and bang, the gun goes off."
The "Rust" actor got emotional during the 80-minute interview. He was asked why he decided to speak out about the incident despite previously saying he is not at liberty to talk about the case as per the request of the Santa Fe County Sheriff's Office. Baldwin said it was important for him to clear up misconceptions and that he had nothing to hide nor does he feel any guilt over the incident.
"I might have killed myself if I felt that I was responsible," he said. "Someone is ​responsible for what happened, and I can't say who that is, but I know it's not me."
Meanwhile, people who watched the interview were not too kind about Baldwin's emotional spill and slammed the actor on Twitter. Many have observed how the actor seemed to be merely acting in one of his performances noting how he was "clout chasing" on the issue when in fact he should be focusing on the victim's fateful and untimely death and not on himself.
Baldwin told Stephanopoulos that he was not the victim. "But let's talk about me for an hour." one basher said. Another Twitter user went on to say, "Note to Hollywood: if you ever do a movie with Alec Baldwin and something goes wrong, he will throw you directly under the bus."
While investigations are underway, a new search warrant that was approved Tuesday. It revealed that a live round may have been left in the gun from a previous film production based on an affidavit from Thell Reed, father of Hannah Gutierrez Reed and a longtime Hollywood armorer, which notes that he had a can containing between 200 and 300 rounds of "live ammunition" from a previous project that was kept by Seth Kenney of PDQ Arm & Prop, LLC.
"Rust" armorer Hannah and her lawyers are also working on an angle by which her attorney is claiming the possibility that the bullet may have been intentionally placed in the gun's chamber to sabotage the movie.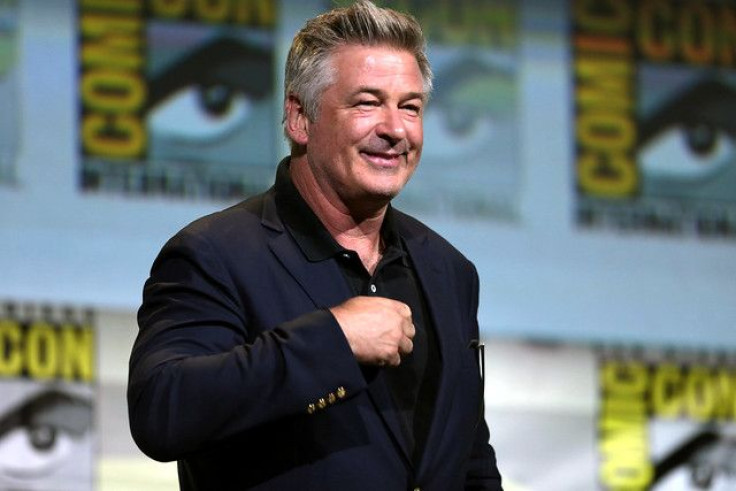 © 2023 Latin Times. All rights reserved. Do not reproduce without permission.