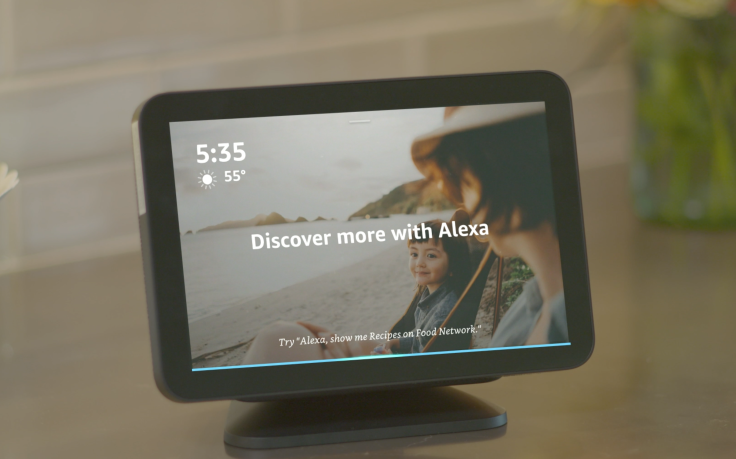 Alexa is the voice service that powers the Echo family of devices and is designed to make your life easier by allowing you to control your world with your voice. According to the creators of Alexa, the device is learning more all the time. The more you interact with it, the more it adapts to your speech patterns, vocabulary, and personal preferences.
Amazon designs the Alexa and Echo devices with multiple layers of privacy protection, from microphone and camera controls to the ability to view and delete voice recordings.
One of the advantages of the device is that now Hispanic users living in the US can access Alexa in Spanish and in multilingual mode on compatible Echo devices and other compatible devices that integrate Alexa.
The experience includes a new Spanish voice for Alexa, local knowledge, hundreds of skills, etc. To change to "Spanish (United States)" is straightforward. You just have to enter the Alexa App, and then ask in Spanish to play your favorite music, listen to the news and the weather report, control your smart home, schedule reminders, enjoy the skills offered by other brands, including Univisión, Telemundo, and more.
You can also switch between English and Spanish in multilingual mode with Alexa. If you ask for the weather report in English, Alexa will respond in English, and if you speak in Spanish, Alexa will understand and respond in Spanish.
To celebrate Hispanic Heritage Month, starting September 15, you can ask Alexa about the history of Hispanic Heritage Month and the influence of our ancestors originating in Mexico, the Caribbean, Central America, South America, and Spain. The contribution of these communities has not only been with their dedicated work and values but also their cultural richness, gastronomy, history, language, art, folklore, and even good humor!
To get this party going and honor the tremendous cultural diversity of Latinos, find below some Alexa tricks in Spanish:
"Alexa, ¿quién es la celebridad del día?"
"Alexa, abre el quiz de las banderas"
"Alexa, ¿qué tan latino soy?"
"Alexa, canta el rap del amigo"
"Alexa, dime un trabalenguas"
"Alexa, abre cuentos originales"
"Alexa, ¡Buenos días!"
"Alexa, dime tus predicciones deportivas de fin de semana"
"Alexa, ¿cuáles son los próximos partidos de la NFL?"
"Alexa, ¿qué hay gratis en Audible?"
"Alexa, cuéntame sobre la fauna fabulosa"
"Alexa, dile a Luis Fonsi que cante Baby Shark"
"Alexa, canta La Bamba"
"Alexa, quiero que CNCO me dé un beso"
"Alexa, habla como abuela"
"Alexa, habla como adolescente"
"Alexa, ¿por qué se celebra el mes de la herencia hispana?"
"Alexa, ¿cuál es la diferencia entre hispano y latino?"
"Alexa, ¿cuándo comenzó el mes de la herencia hispana?"
Starting Wednesday, September 16, ask:
"Alexa, ¡Feliz Mes de la Herencia Hispana!"
"Alexa, dame un café bien Latino"
"Alexa, pídele a Gloria Estefan que me hable sobre música brasileña"
"Alexa, cuéntame un chiste de Colombia"
"Alexa, cuéntame un chiste cubano"
"Alexa, qué viva México"
"Alexa, qué viva Guatemala"
"Alexa, cuéntame un chiste Tico"
"Alexa, dime una frase de un Latino famoso"
"Alexa, pídele a Sebastián Yatra que me cuente un cuento"
"Alexa, pon la Vaca Lola de Mini Stars"
To put the cherry on the cake, the CNCO fans can make an extraordinary order. Just by saying, "Alexa, quiero que CNCO me dé un beso de buenos días." One of the members of CNCO will send you a virtual "kiss" from the cloud, referring to his new single, which was released at the end of August.
This Hispanic/Latinx Heritage Month will be a fun and proud experience!
© 2023 Latin Times. All rights reserved. Do not reproduce without permission.