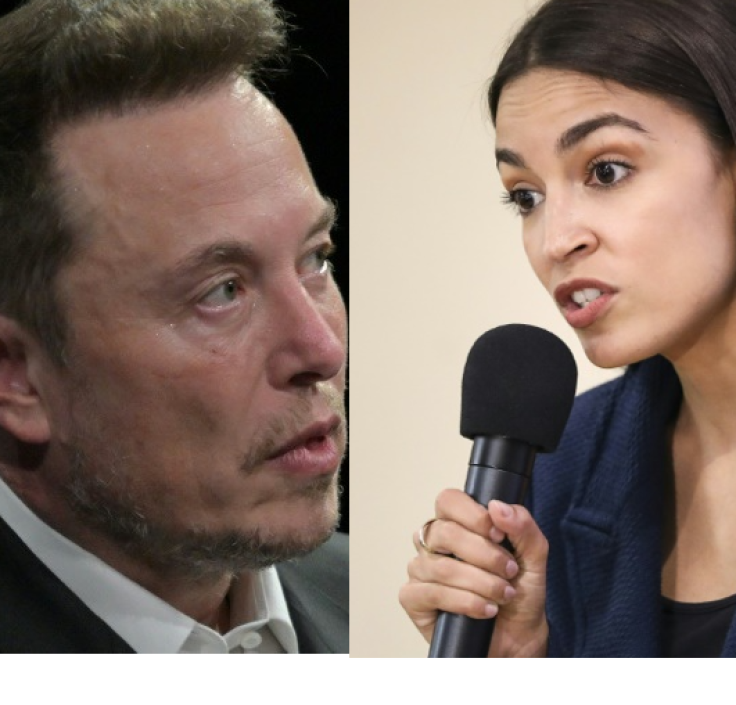 Latina Rep. Alexandria Ocasio-Cortez (D-New York), the youngest woman elected to the U.S. Congress, has found herself in yet another war of words, this time not with a fellow congresswoman, but with African-born entrepreneur and billionaire Elon Musk.
As is well known, Rep. Ocasio-Cortez and Musk have long been at each other's throats over a variety of issues. With sarcasm that sometimes seems flirtatious, the mogul makes hurtful comments that the congresswoman responds to in the same tone.
In the past, the two have disagreed over issues such as Tesla cars and the firing of Twitter employees, but this time the reason for the argument has to do with the current political situation and smart skills. Ocasio-Cortez (D-NY) fired back at Elon Musk after he called her "not that smart."
The feud stemmed from Musk's third party in a dispute between the congresswoman and the influential Ashley St. Clair, about House Speaker Kevin McCarthy (R-CA) over the hot-button issue of immigration.
But now, the clash between Musk and Ocasio-Cortez have shifted from criticizing her positions on current issues to questioning her intelligence.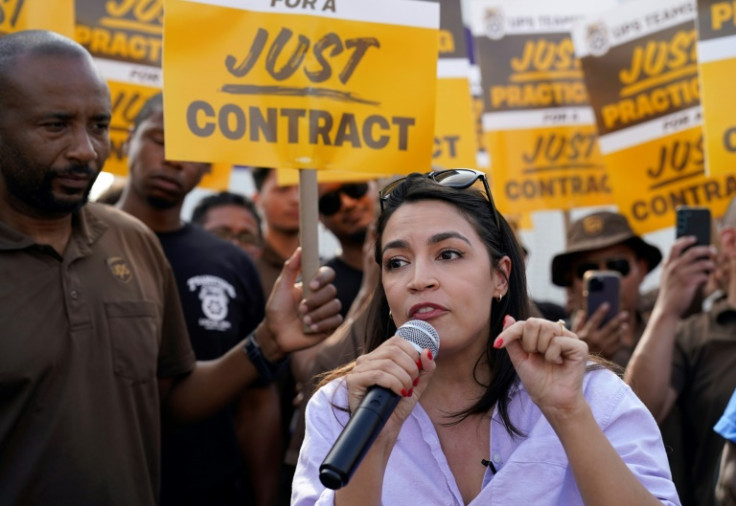 US Representative Alexandria Ocasio-Cortez, Democrat of New York, speaks to United Parcel Services (UPS) workers during a 'practice picket line' on July 7, 2023, in the Queens borough of New York City, ahead of a possible UPS strike
TIMOTHY A. CLARY/AFP
The controversy began when Ocasio-Cortez attacked House Speaker Kevin McCarthy (R-CA) on Twitter, saying, "Boy math, it takes 15 attempts to count the votes correctly to become speaker and then shut down the government 9 months later."
Ashley St. Clair, a well-known influencer, fired her over the immigration crisis in New York, the city where Ocasio-Cortez is from.
He referred to the congresswoman's comment that the number of immigrants in New York City was "nothing" compared to the people who immigrated to the United States through Ellis Island.
Cortez said via Instagram, "When it comes to people coming to New York City today, it's nothing, I'm telling you, nothing compared to the daily amounts of people that we saw come through Ellis Island in the first half of this century.
St. Clair replied, "The girl's math says that immigrants coming through Ellis Island legally is the same as 3 million undocumented migrants pouring across our border and costing NYC $1,000,000,000 to house migrants in hotels for free."
It was in that moment that guru Elon Musk scoffed that "she's just not that smart," in reference to Ocasio-Cortez.
In response, Ocasio-Cortez said, "I wasn't born rich, and I became the youngest woman elected to Congress in American history."
"I authored the largest Federal Emergency Management Agency (FEMA) funeral assistance program in history and led the creation of a U.S. Climate Corps to create tens of thousands of new jobs. Stay angry," she said.
Musk sarcastically responded to Ocasio-Cortez's post by "congratulating" her.
The mogul called "these epic achievements" the accomplishment that made Cortez proud. "However, have you considered that instead of 'funeral assistance,' FEMA should focus its funding on preventing funerals in the first place?" he added, ironically.
The exchange comes after Ocasio-Cortez said she "absolutely" believes there are grounds to oust McCarthy as Speaker of the House because the U.S. government is "on the verge of a shutdown right now.
Earlier, Ocasio-Cortez claimed that Twitter owner Elon Musk had censored her from the social network. In a video she posted on Instagram appears to say: "that her Twitter app had disappeared because she had messed with some little millionaires.
The fight began when the congresswoman sent a tweet saying she was laughing at the billionaire because "he's really trying to sell people on the idea that free speech is actually an $8 a month subscription plan," referring to the fee the businessman now wants to charge those who opt into the verified user category on his network.
The owner of Twitter did not remain silent and soon responded: "We appreciate your comments, now pay $ 8". The Ocasio-Cortez's twitter account with 13.5 million followers is still running".
© 2023 Latin Times. All rights reserved. Do not reproduce without permission.