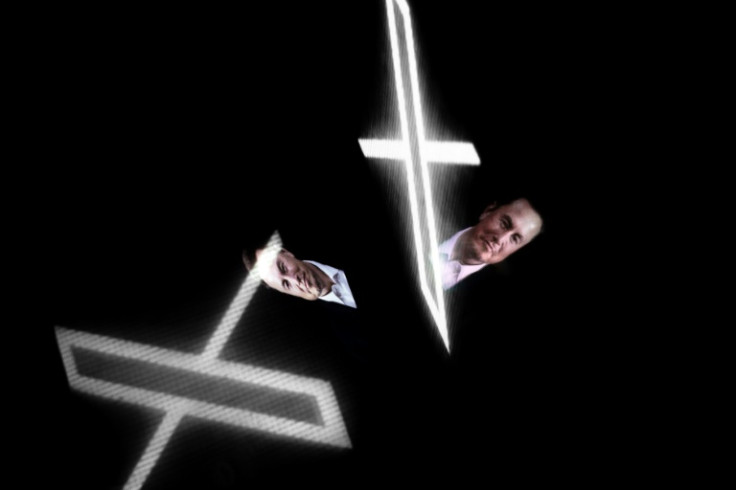 Billionaire Elon Musk traveled a few hundred miles to see first-hand the situation in the border between Texas and Mexico, sharing his visit on X, the platform formerly known as Twitter.
"Went to the Eagle Pass border crossing to see what's really going on," Musk posted on X, the social media he acquired last year.
"As an immigrant to the United States I'm extremely pro immigrant," said Musk, who was born in South Africa and whose main businesses are based in the United States. SpaceX, his spacecraft manufacturer, for instance, is located in Brownsville, Texas, just across from Matamoros, Mexico, another conflicting border point.
A successful technology tycoon, Musk is, according the Bloomberg Billionaires Index, the richest persons of the world, with a fortune of $225 billion. His stance on immigration is that people shouldn't cross illegally the border.
"We should not be allowing people into the country if they are breaking the law," he said on X.
This follows Musk's response to a post on X on Sept. 25, 2023, where someone uploaded drone footage of what they said was hundreds of migrants on trains headed for Eagle Pass, Texas. Musk responded, saying this prompted him to see what's happening in Eagle Pass in person.
"I spoke with Rep Tony Gonzales tonight – he confirmed that it is a serious issue. They are being overwhelmed by unprecedented numbers – just hit an all-time high and still growing! Am going to visit Eagle Pass later this week to see what's going on for myself," Musk posted on X.
Three days later, on Sept. 28, 2023, Musk posted on X he arrived to Eagle Pass, Texas, and would livestream soon. His livestream was short-lived as he said he expected that the livestream would crash due to many viewers, but he did speak about him being an immigrant and thinking there's a place for hardworking immigrants.
"Let me preface this by saying as an immigrant to the United States, I am extremely pro-immigrant, and I believe that we need a greatly expanded legal immigration system and that we should let anyone in the country who is hardworking and honest and will be a contributor to the united," Musk said in an X.com live stream. "We should have expedited legal approval for anyone here who falls into that category, but by the same token, we should also not be allowing people in the country if they're breaking the law. That doesn't make sense. The laws are there for a reason."
With Musk on his live stream was Tony Gonzales, U.S. representative for Texas's 23rd congressional district in the United States House of Representatives. Gonzales said he represents 42% of the southern border and appreciated Musk coming to the border to livestream an unfiltered view of what is happening.
"Us along the border, we feel very abandoned, and there's some solutions. Some real solutions. A big part of this is being able to share stories that no one hears about. So you're gonna hear from Sheriffs, you're gonna hear from judges ranchers and see some other folks," Gonzales said.
Musk was off livestream for a moment but quickly returned and had Gonzales speak about the border.
Gonzales said people coming to the border and border patrol agents processing people is nonstop. He said this caused many border patrol agents to go to Gonzales and tell him they want to be doing their jobs catching people in the field, but they're unable to due to spending time processing people.
Gonzales spoke about how, on a Federal Level, he feels like nothing is happening, but he said there are simple ways to reduce the number of people crossing the border.
"Last month, there were over 2,000 people who came over illegally. That is in the millions. Multiple that times 12, there you are two and a half million people coming over," Gonzales said. "Most of the people seeking asylum are not gonna qualify for asylum. Nine out of ten actually are not, so one of the things we could do is we can raise the asylum criteria."
Specifically in the Del Rio sector, Gonzales said daily about 25,000 people seek asylum, but no one gets sent back to their country of origin. Gonzales said this sends signals to people to come to the U.S. because there are no repercussions. Despite that, Gonzales clarified that he still wants people to get their day in court so they are not sent back to certain death if they seek asylum.
How to Fix it, According to Gonzales
Gonzales said if there are repercussions for people who cross the border and are not granted asylum, the problem would end.
Gonzales said when he spoke to the white house about the influx of immigrants at the border, they told him it was a political problem.
"They think it's just the republicans are blaming the democrats, democrats are blaming the republicans, [they think] it's not real, it's a political problem," Gonzales said. Musk and Gonzales then spoke about a serial murderer with a teardrop tattoo–this tattoo can signify that someone has killed someone–but despite that, this person was let into the U.S. to seek asylum. They then spoke about a Cuban person seeking asylum who killed another Cuban person.
With the looming government shutdown, Gonzales thought this was a perfect time to try and fix this influx of migrants at the border.
"I think there's an opportunity if we can re-open the government and there be real solutions attached with some border security measures in there that are nonpartisan," Gonzales said. "I'm not talking really crazy stuff one way or another. I'm talking about something everybody can agree on. This could be a win-win for America."
Gonzales stressed the importance of having a surge of immigration judges to speed up the process of asylum cases being seen. He said this would signal to people that the border is closed.
Musk then ended the livestream with him and Gonzales going up to a group of people who presumably were seeking asylum and showing them on the livestream.
"It's like an orderly chaotic event that's happening, and it's wrong. It's wrong for everybody involved," Gonzales said. "We're not talking one or two people. We're talking thousands of people a day."
Eagle Pass is a town on the southern border of the U.S. with a population of about 29,000, with many people crossing the southern border.
© 2023 Latin Times. All rights reserved. Do not reproduce without permission.