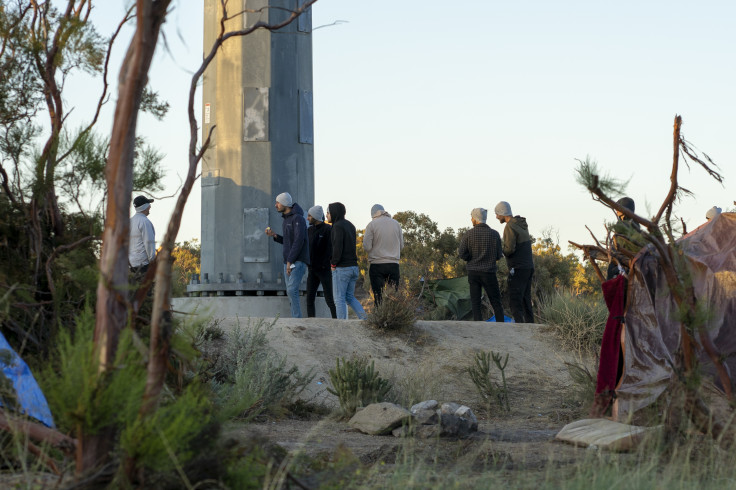 In the rural area of Eastern San Diego County, Jacqueline Arellano, the Water Drop Program Co-Director with Border Kindness makes an 80-minute drive to bring food, water and other necessities to hundreds of migrants left stranded as they wait to be processed.
Border Kindness along with other mutual aid groups have been working around the clock to visit the makeshift encampments in Jacumba Hot Springs as Customs and Border Protection is not providing migrants with access to basic services such as food and water. Campfires and makeshift shelters using branches or whatever they can find, shield migrants during cold nights and warm daytime temperatures. Border Kindness has been able to provide tarps due to donations.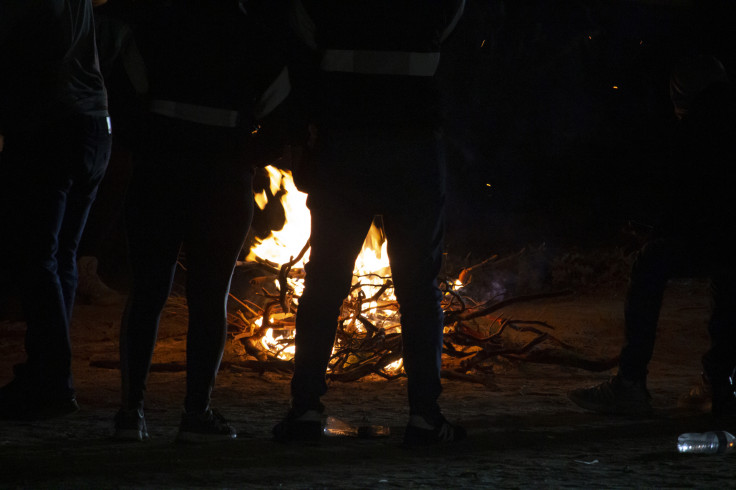 Arellano shares that she was out with the Border Kindness Water Drop team in the area to drop off water and other necessities when they heard about migrants being stranded in the desert. On September 16, the group received a text from another aid member that migrants were spotted in the area and with what little they had left in their car they dropped it off before returning later at night with more meals and aid. Once a week the Border Kindness Water Drop team hike areas of the border where people have been known to migrate or pass away due to the desert wilderness of California to drop off food, water and protective clothing. They cover primarily the imperial valley and anywhere from the San Diego Mountains to the desert bordering Arizona. According to reports, Border Patrol's El Centro sector says that 24 of the 31 migrants that have died in Imperial County so far this year are likely due to environmental exposure. According to a Border Patrol Agent, there has been a 185 percent increase in rescues, 240 rescues have been reported compared to last year there were 84.
Border Kindnesshas asked for donations on their social media to continue bringing aid to Jacumba as well as other encampments in the San Diego border and coordinating daily runs at Jacumba which is more difficult to get access to. The nearest store is an hour away.
"Currently anywhere from one to four hundred people are in these encampments at any given time, they arrive on foot from either Tijuana or Mexicali," said Arellano. "To arrive and be put into these encampments for indefinite periods of time without any government resources such as basic necessities puts an incredible strain on the communities and groups and collectives like ours that are scrambling to respond,".
Mutual Aid Group Border Kindness was founded in fall 2018 as a direct response to the "migrant caravans" leaving Central American countries, mostly operating from Mexicali, Mexico; they've grown their presence in southern California.
Arellano mentions they've already gone through a similar crisis in Jacumba earlier this year in May, over 1,800 to 2000 people were stranded in open area encampments in Jacumba for more than a week. Other issues that volunteers have faced are language barriers as most of them speak Spanish but this week alone there was a group of migrants that had no Spanish speakers. So volunteers have used translator apps.
"Because the area is so remote, there is no signal so we have to rely on downloading predominant languages to be able to voice translate, and ask folks what language they speak and hope that it's one of the ones we downloaded," said Arellano.
As of August 2023, the U.S. Border Patrol recorded 181,059 encounters between ports of entry along the Southwest border. CBP's total encounters along the Southwest border in August were 232,972.
According to media reports, groups of migrants are being dropped off in the San Diego streets and transit centers due to overcrowding in shelters. County officials have unanimously voted on Tuesday, declaring a humanitarian crisis at the border. They are advocating for federal funding to find a long term and permanent solution, oppose other states from sending migrants to San Diego among other propositions seeking action from the federal government.
Over 9,200 migrants have been dropped off in San Diego County in the past two weeks.
© 2023 Latin Times. All rights reserved. Do not reproduce without permission.