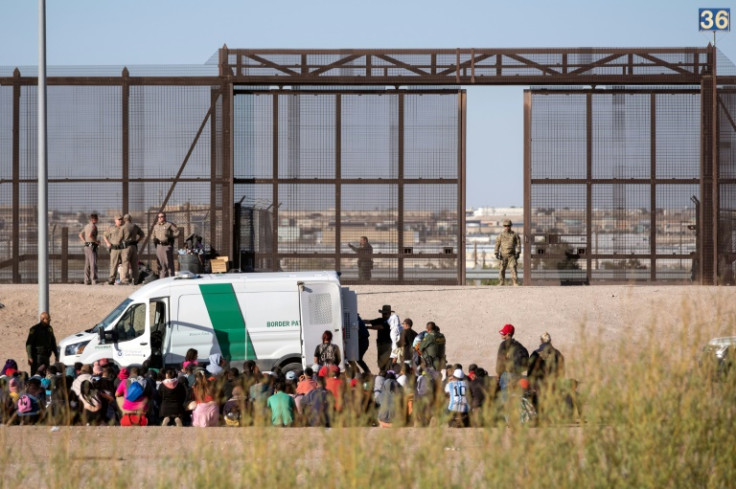 The trade between Mexico and the United States has been hampered by the extra security checks at the border due to a surge in migration.
President of the transport association of Ciudad Juarez, Manuel Sotelo, disclosed on Monday that about 8,000 trailers carrying almost $1 billion worth of goods have been stuck at the Mexican side of the border since last week.
Sotelo shared that some companies were delivering their goods via entry points in New Mexico and Arizona to avoid Texas border queues. Due to such delays, a Canadian snowmobile and off-road vehicle manufacturer suspended its production on Monday and Tuesday at three factories located in Mexico's city, Ciudad Juarez.
These factories employ around 9,000 people. The Quebec-based company, BRP said on the same day that due to the "waiting times on the international bridges in Ciudad Juarez," they have "had a significant reduction in the volume of units" that it can export on a daily basis.
A representative of the Mexican industry association Canacintra, Jesus Salayandía, said that other companies are forced to stop production temporarily in Ciudad Juarez if long queues at the border continue.
The United States border authorities temporarily stopped processing cargo at one of El Paso's international bridges and moved the authorities to check migrant arrivals. Around 500 northbound trucks cross the Mexico-US border on a daily basis and 40 percent of these trucks carry cargo.
U.S. Customs and Border Protection, on the other hand, noted that "suspending services there would have the least total impact on our trade partners."
Considering the recent surge in border crossing, over the weekend, more than 8,600 migrants tried to cross the border, as per a Department of Homeland Security official, CNN reported.
Mexico and the United States signed an agreement on Sunday that will ensure migrants present at the border cities are deported to their home countries.
Both countries will implement several measures to stop migrants from using the railway system to reach the U.S.-Mexico border, as per the agreement.
Mexico's National Migration Institute shared that from January to September, Mexico had deported over 788,000 migrants to their respective countries.
© 2023 Latin Times. All rights reserved. Do not reproduce without permission.