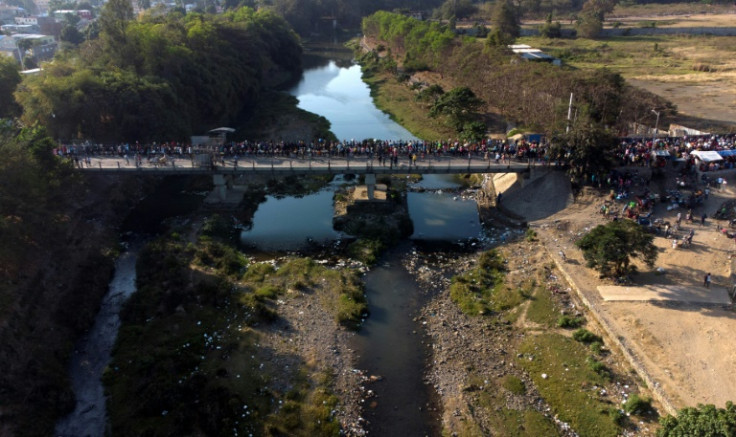 The Haitian government doubled down on the decision to construct the canal on the Massacre River, which prompted the Dominican Republic to close all borders with Haiti recently.
"Yes, the canal must be built. Yes, efforts must be made so that the water reaches the canals as it should. Yes, it is through solidarity and unity that the land of (the Maribahoux plain) can be irrigated," the Haitian Ministry of Agriculture said on Thursday, TelesurEnglish reported.
The department further explained that the ministry has decided to support the controversial canal's construction "to ensure that technical standards are met and that it does not have an impact on the lives of people and plantations."
The Dominican Republic closed its border with Haiti last week, following the latter's plan to build a canal on the Massacre River -- shared between both countries -- which violates several border treaties.
Dominican Republic President Luis Abinader said the land, air, and sea borders will remain closed with Haiti until the canal project is stopped. Besides closing the border, the Dominican government has also suspended Haiti visas and closed the Dajabon crossing, which was used for trade between both countries.
During his speech at the United Nations General Assembly on Wednesday, President Abinader explained that the idea of constructing this canal was never "officially communicated to the Dominican government, nor was documentation provided regarding its size, its environmental impact, and the identity of its final beneficiaries."
Earlier this week, a top U.N. official named William O'Neill urged Dominican Republic authorities to re-open its borders with Haiti and use diplomacy to resolve the shared river dispute with Haiti, warning that it might create "serious impacts on people on both sides of the border."
Aside from this, Haiti is also dealing with surging gang violence due to which U.S. President Joe Biden urged the U.N. Security Council on Tuesday to authorize a multilateral force to deploy to Haiti.
© 2023 Latin Times. All rights reserved. Do not reproduce without permission.