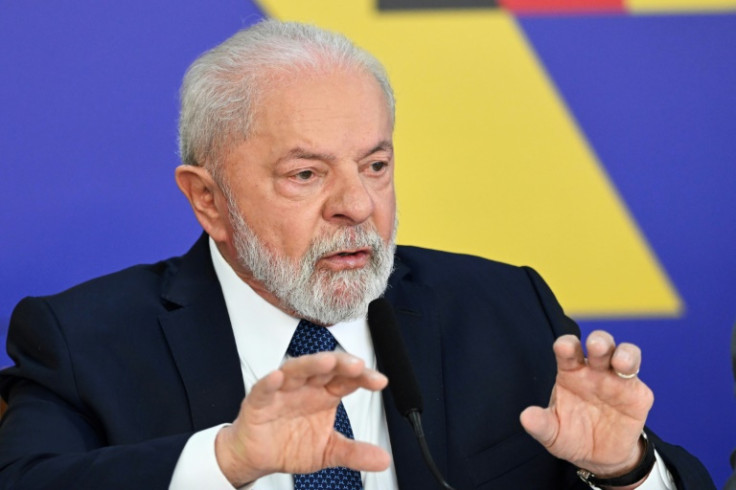 President of Brazil, Luiz Inácio Lula da Silva, focused on inequality and the climate crisis during his speech at the annual United Nations General Debate, held in New York on Tuesday.
During the opening speech at the 78th United Nations General Assembly (UNGA), which will be held from Sept. 18 to 26, the Brazilian President pointed out that there is a "lack of political will from those who govern the world to overcome inequality."
"We must overcome resignation, which makes us accept such unfairness as a natural phenomenon," he said," CNN reported. "There's a lack of political will from those who govern the world to overcome inequality."
He added, "The whole world has always talked about the Amazon. Now the Amazon is speaking for itself."
This event marked President Lula da Silva's first appearance at the global summit since he won elections earlier this year in January. Previously, he served his term as president from January 2003 to 2011. However, he was out of power for almost a decade.
The president went on to urge rich countries to fulfill their international climate funding and clean energy plans, noting that the $100 billion funding plan is "insufficient."
"Rich countries grew based on a model with high rates of climate-damaging gas emissions," he said. "We, developing countries, do not want to repeat this model. In Brazil, we have already proven once and will prove again that a socially fair and environmentally sustainable model is possible."
The secretary-General of the United Nations, António Guterres also spoke during the event and said, G20 countries including Brazil have generated 80 percent of greenhouse emissions. He urged these countries "must break their addiction to fossil fuels."
Aside from the climate change crisis, the Brazilian President touched on the topic of the ongoing conflict between Russia and Ukraine.
"We do not underestimate the difficulties of achieving peace, but no solution will be lasting if it is not based on dialogue," he said. "I have reiterated that work needs to be done to create space for negotiations."
According to President Lula da Silva's spokesperson Cynthia Ribeiro, the Brazilian president is all set to meet his Ukrainian counterpart, Volodymyr Zelenskyy on Wednesday in New York.
© 2023 Latin Times. All rights reserved. Do not reproduce without permission.