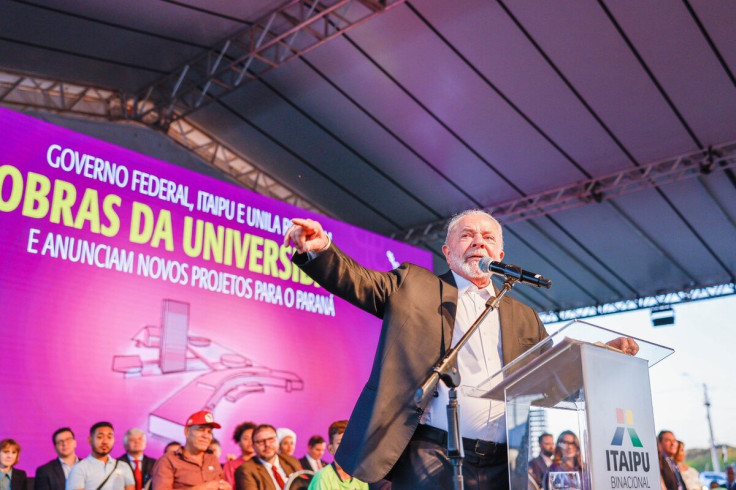 President of Brazil, Luiz Inácio Lula da Silva, met his Cuban counterpart, Miguel Díaz-Canel over the weekend during the G77+China Summit in Havana, where the Brazilian President supported Cuba, noting that the country shouldn't be on the "list of state sponsors of terrorism."
The United States added Cuba to the list of state sponsors of terrorism during former President Donald Trump's administration. However, after Joe Biden's administration took over in 2021, Cuba wasn't removed from the list.
"Cuba has been an advocate of fairer global governance. And to this day it is the victim of an illegal economic embargo," President Lula da Silva said, AP News reported. "Brazil is against any unilateral coercive measure. We reject Cuba's inclusion on the list of states sponsoring terrorism."
While Brazil and Cuba shared a strong relationship in the past, under former Brazilian president Jair Bolsonaro things became bitter between these two countries as he was in favor of the U.S.-led embargo of Cuba.
The Brazilian president left for New York after the G77+China Summit to attend the United Nations General Assembly and meet President Biden for a bilateral meeting.
The economic embargo against Cuba doesn't allow the country to trade or perform any commercial activities with the United States.
The embargo has been enforced through various acts including the Trading with the Enemy Act of 1917, the Foreign Assistance Act of 1961, the Cuban Assets Control Regulations of 1963, the Cuban Democracy Act of 1992, the Helms–Burton Act of 1996, and the Trade Sanctions Reform and Export Enhancement Act of 2000.
Ahead of the G77+China Summit, Cuban Vice Foreign Minister Carlos Fernandez de Cossio opened up about the United States' decision that is hurting the Cuban population.
"We believe that it is unreasonable for the United States to continue to carry out a policy with which it disagreed before coming into office, that they know is hurting the Cuban population as a whole," he said, Reuters reported.
The G77 group consists of 77 founding member countries. However, it has now expanded to 134 countries while Cuba is holding its chairmanship this year after Pakistan hosted the G77 summit last year.
© 2023 Latin Times. All rights reserved. Do not reproduce without permission.