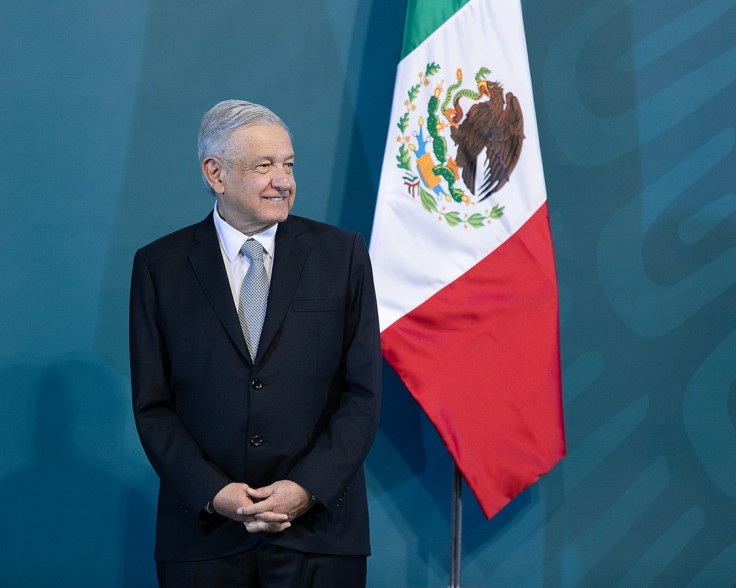 The president of Mexico, Andrés Manuel López Obrador, has defended Russian soldiers' participation in the military parade Monday.
The Independence parade, which took place over the weekend, garnered criticism due to Russia's invasion of Ukraine. Even though Mexico has condemned the invasion, it has not enforced any sanctions on Russia.
President Obrador noted not only Russia, but China also participated in the parade, adding that Mexico had invited all the countries with whom it shared diplomatic relations.
"The Chinese were also in the parade, and there wasn't so much outcry," he said, AP News reported. "All the countries that Mexico has diplomatic relations with were invited."
While President Obrador believed there was nothing wrong in inviting Russia for the parade, Ukraine's ambassador to Mexico, Oksana Dramaretska, took to social media to criticize the country.
Dramaretska wrote on X, formerly known as Twitter, "The civic-military parade in Mexico City was stained by the participation of a Russian regiment; the boots and hands of these war criminals are stained with blood."
Russia's inclusion in the parade came after President Obrador criticized the United States for providing arms to Ukraine for fighting against Russia.
"We do not send weapons anywhere; we are pacifists," Obrador said last year, AA reported. "If necessary, they will be helped, and the Ministry of Foreign Affairs is in that, protection and humanitarian aid to all. We are from the party of universal brotherhood that goes beyond borders."
The statement came after Ukraine urgently asked for bulletproof vests, helmets, communication technology, and military-grade weaponry for Ukrainian soldiers to "stop civilian casualties."
"We believe that only massive military support from our allies can help us push back the enemy. While our armed forces are valiantly resisting, we still have some problems with weapons and ammunition," Ukrainian legislators mentioned in the letter sent to Mexico.
Considering the peace initiative between Ukraine and Russia, Mexico's president noted in July that he would contribute only when "both countries" are ready to participate in peace talks.
Aside from Mexico, other countries, including India, South Africa, China, and Iran, have taken a neutral stance, while nations like the United Kingdom, United States, Canada, Netherlands, and Denmark condemned Russia.
© 2023 Latin Times. All rights reserved. Do not reproduce without permission.