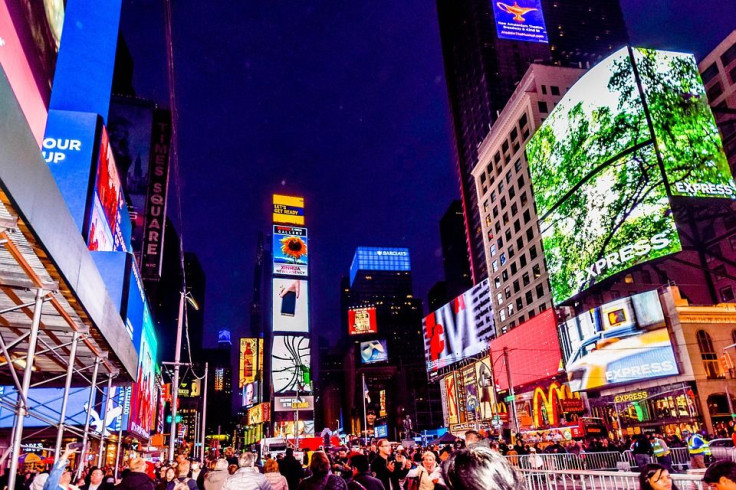 While most international officials are wandering around New York City amid the UN General Assembly and Climate Change Week, Colombia decided to launch its new slogan, "The Country of Beauty" at Times Square.
"Colombia is in permanent evolution and international visitors have made us a trending destination," the President of ProColombia, the promotion agency of the country, Carmen Caballero said, PR Newswire reported.
Caballero went on to share, "We have been recognized as a must-go-to place by media across the globe, and are honored to have received, among others, 14 recognitions at the World Travel Awards, including Leading Green Destination in South America."
Times Square is a famous landmark in New York City, consisting of bright lights coming from electronic billboards and digital displays. The place is also popular for numerous Broadway theaters and is one of the major tourist attractions.
Minister of Commerce, Industry and Tourism of Colombia, Germán Umaña Mendoza took to X, formerly known as Twitter, on Monday to share a collage of photos, featuring the Times Square advertisement board showing Colombia's new slogan and video.
"[At this time] #TheCountryOfBeauty takes over Times Square, within the framework of the President's visit @petrogustavo to New York to attend the 78th Session of the United Nations General Assembly," he wrote alongside the collage in Spanish (translated via Google).
In recent years, Colombia has witnessed a growing number of American tourists in the country and both nations' relationship has evolved as the former country has improved its safety and reputation to attract international tourists.
The United States established diplomatic relations with Colombia in 1822 after it gained independence from Spain. Colombia is one of the oldest democracies in Latin America and the United States shares a commitment to promote democratic governance, prosperity, and security in Colombia.
The United States has provided over $1.5 billion in assistance to support peace accord implementation since 2017, as per the Bureau of Western Hemisphere Affairs statement issued in July this year.
Considering the bilateral economic relationship between both countries, the U.S.-Colombia Trade Promotion Agreement (CTPA) was signed in 2012 creating environmentally and socially sound economic growth and employment opportunities for the two countries.
Over 100 Colombian agricultural products worth $2.1 billion get exported to the United States every year and U.S.-owned affiliates created more than 90,000 jobs in Colombia, so far.
While the United States imports crude petroleum, cut flowers, and coffee from Colombia, it exports refined petroleum, corn, vaccines, blood, antisera, toxins, and cultures, as per OEC.
© 2023 Latin Times. All rights reserved. Do not reproduce without permission.