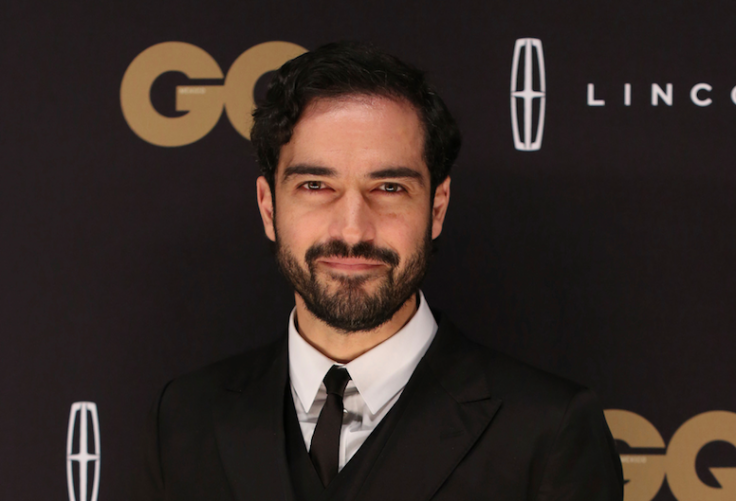 "Unnatural," "not normal," and "inhumane"—those are just a few of the words that "Rebelde" and "Sense8" star Alfonso Herrera uses to describe SeaWorld in a new PETA video, filmed on location at the San Diego park.
After viewing the damning SeaWorld documentary "Blackfish," Herrera wanted to see the animals' conditions for himself. In PETA's video, he visits the orca tank, where he points out how unnatural it is for an orca—who, in nature, would swim up to 100 miles per day with her family pod—to lie motionless in the water. He also highlights the teeth marks and scars on the bottlenose dolphins and orcas who have apparently fought one another in frustration, notes how cruel it is to display a polar bear outdoors in approximately 85-degree weather, and observes a distressed walrus repeatedly eating and regurgitating the same food.
"It's appalling to see these powerful, majestic animals trapped in tiny tanks, where they can only swim in circles and attack each other in desperation," says Herrera. "My friends at PETA and I ask everyone to join me and my family in refusing to buy a ticket to SeaWorld."
PETA—whose motto reads, in part, that "animals are not ours to use for entertainment"—is calling on SeaWorld to build coastal sanctuaries where the animals could feel waves, hear wild pods, and enjoy some semblance of a natural life.
Herrera is part of a growing list of celebrities—including Kate del Castillo, Jason Biggs, Jessica Biel, Carla Morrison, Bob Barker, Marisa Miller, and Alec Baldwin—who've teamed up with PETA to speak out against SeaWorld.
Late last year, the San Diego park announced they would cancel all orca shows, but "Blackfish" director Gabriela Cowperthwaite (like many), said was going to be "cautiously optimistic" since it seemed like the park would not be stopping the orca shows at all. "They may simply be repackaging it so that orcas perform more natural looking tricks in new choreographed acts," Cowperthwaite says in a statement to The Hollywood Reporter. "I hope I'm wrong."
© 2023 Latin Times. All rights reserved. Do not reproduce without permission.