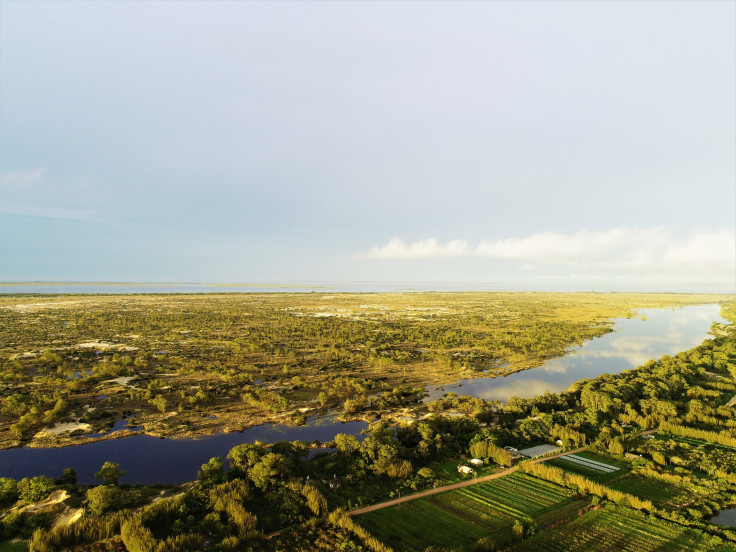 A federal government survey has revealed that 79% of the floating barrier installed by Texas state officials in the Rio Grande as a border enforcement tactic is in Mexico.
The survey, conducted by U.S. and Mexican officials at the International Boundary and Water Commission (IBWC), was filed in the federal district court in Austin on Tuesday.
IBWC is a joint U.S.-Mexico body responsible for determining international boundaries between Mexico and the U.S. In accordance with a 1970 Mexico-U.S. treaty, the international boundary in Texas is right in the middle of the Rio Grande.
The survey found that 787 feet or 79% of the 995-foot-long buoy line are in Mexico. The rest or 208 feet of the barrier, which Texas set up in July on Governor Greg Abbott's orders to block migrants, are in the U.S. This information was made public in a federal court filing.
The Biden administration has filed a lawsuit against the barrier.
"A majority of the floating barrier (approximately 787 feet of the buoy chain) is located within the territory of Mexico," the Justice Department said in the court filing.
The department also said U.S. and Mexico officials "are in discussions on how to proceed with respect to the portion of the floating barrier that is located within the territory of Mexico."
The barrier has come under scrutiny, including from the Mexican government. Mexico's President Andres Manuel López Obrador slammed Texas earlier this month for deploying the river barrier. He also called the move "inhumane."
His comments came after Mexican officials recovered two bodies from the Rio Grande. One of the bodies had reportedly been floating along the river barrier.
Advocates and Democratic lawmakers are also against the barrier. They have expressed concerns about the barrier diverting migrants to deeper parts of the river where there is a higher chance for them to get drowned.
However, Abbott and some of the Texas officials have refused to remove the barrier. According to them, the barrier is necessary to stop migrants from entering the U.S. illegally.
Texas state also denied violating federal law or any international treaty when it installed the barrier without securing permission from Mexico and the Biden administration.
The new survey could help the Biden administration with its lawsuit, which claims that Texas violated a law governing navigable U.S. waterways when it installed the barrier. A hearing on the Biden administration's lawsuit will be held on Aug. 22.
© 2023 Latin Times. All rights reserved. Do not reproduce without permission.