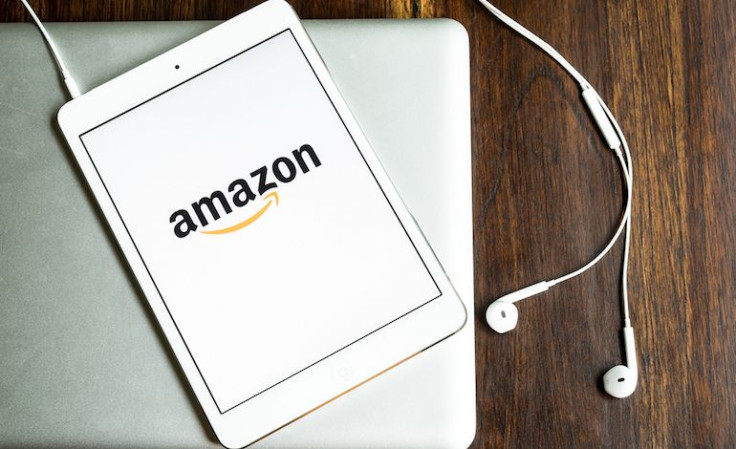 Amazon has revealed its new content for December. The streaming service is bringing more than 30 new TV series and movies with something for everyone.
First up are the Amazon Original series with the award-winning family dramedy "Transparent" returning for its second season. Creator Jill Soloway recently opened up about "Transparent" described the coming season as a time of transition for the entire family surrounding Jeffrey Tambor's transgender Maura.
"Season two is wild! Now that the bubble wrap is off, it's time for the whole family to transition," Soloway said. "Our Pfeffermans realize they must give up their disguises, unspoken arrangements and secrets. By exploring their shared history and legacy, they come to understand that you can't go forward without knowing where you come from. Ultimately, everyone will open their hearts, advertise their desires, and test those notoriously wobbly boundaries as each Pfefferman tries their hardest to come out — as themselves."
Viewers will also be treated to the classical music dramedy "Mozart in the Jungle," and for the kids, Fig the Fox returns in the second season of Emmy Award winning "Tumble Leaf."
Other highlights include "Something's Gotta Give" with Diane Keaton, Jack Nicholson and Keanu Reeves. As well as "Bedazzled" starring Elizabeth Hurley and Brendan Fraser. Plus viewers get Christopher Nolan's award-winning masterpiece film "Interstellar" featuring Matthew McConaughey.
Check out the full list below courtesy of PCMag:
TV
"Transparent" Season 2 - 12/11/15
"Tumble Leaf" Season 2 - 12/12/15
"Mozart in the Jungle" Season 2 - 12/30/15
MOVIES
"Something's Gotta Give"* - 12/1/15
"Bedazzled" - 12/1/15
"Hoffa" - 12/1/15
"River Of No Return" - 12/1/15
"Monkey Business" - 12/1/15
"The Details" - 12/1/15
"Meet Me in Montenegro"* - 12/9/15
"Interstellar" - 12/12/15
"Cutie and the Boxer" - 12/15/15
"Selma" - 12/19/15
"The Gambler" (2014) - 12/26/15
"Pusher" - 12/27/15
"Stick Man"* - 12/27/15
"Black Beauty" (1994)* - 12/30/15
"Curly Sue"* - 12/30/15
"Free Willy"* - 12/30/15
Key: * = Prime Video is exclusive streaming home
Also check out the titles available for purchase on Amazon Instant Video below:
TV
"PAW Patrol" Season 5 - 12/2/15
"Mob Wives" Season 6 - 12/4/15
"Pig Goat Banana Cricket" Season 2 - 12/5/15
"Miraculous Tales of Ladybug & Cat Noir"* Season 1 - 12/7/15
"Shimmer and Shine" Season 2 - 12/12/15
"Clarence" Season 3 - 12/18/15
"Almost Genius"* Season 1 - 12/21/15
Key: * = new series for Amazon streaming
MOVIES
"Ted 2" - 12/1/15
"The World of Kanako" - 12/4/15
"Minions" - 12/8/15
"Ant-man" (theatrical) - 12/8/15
"Mission Impossible: Rogue Nation" - 12/15/15
© 2023 Latin Times. All rights reserved. Do not reproduce without permission.