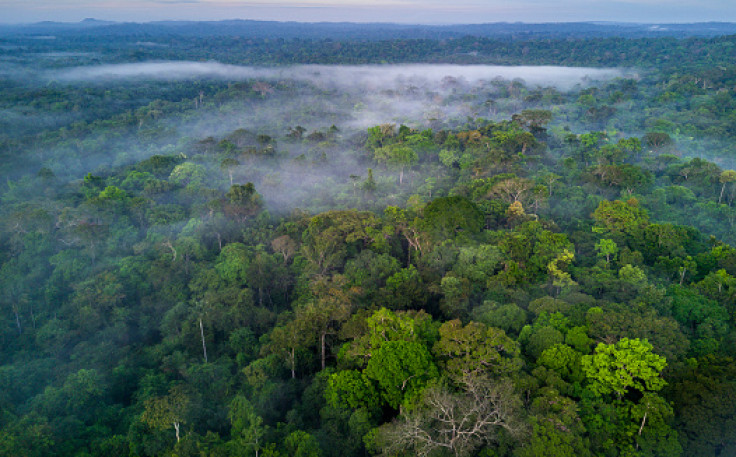 Ahead of a two-day summit, thousands of Indigenous activists and environmentalists from across South America have come together in Belem, Brazil, to discuss the future of Amazon, the world's biggest rainforest.
The Amazon Summit, which will see participation from rainforest countries--Brazil, Peru, Venezuela, Bolivia, Colombia, Ecuador, Guyana and Suriname--will be held Tuesday and Wednesday, and aims to "prevent South America's largest biome from hitting a calamitous tipping point."
The conference is being organized by Brazil's President Luiz Inácio Lula da Silva in an effort to protect the rainforest, after his predecessor Jair Bolsonaro's administration led to a surge in deforestation, the Guardian reported. The South American country has around 60% of the Amazon.
Last week, Lula said, "I think the world needs to see this meeting in Belem as the most important landmark ever taken when it comes to discussing the climate question."
A preparatory assembly was also held with the Indigenous leaders and politicians to talk about ways to save the Amazon from a catastrophic tipping point, protect Indigenous territories and fight organized crime groups, who were trying to take control of the area.
Lula's minister for racial equality, Anielle Franco, said, "With this (Lula's) government, we have reclaimed our democracy. We have emerged from a state of misrule which treated Indigenous, black and LGBTQIA+ people in such an inhumane way."
Lula's election victory last year had brought new hope to the Indigenous population in Brazil.
However, Toya Manchineri, a leader from the Coordination of Indigenous Organizations of the Brazilian Amazon, pointed out that this was a coalition government, and "not a completely left-wing one, so there are still so many obstacles to overcome. ... There are numerous bills going through congress that will directly affect Indigenous rights ... (and) 80% of congress opposes Indigenous rights," the Guardian reported.
The Amazon rainforest, which has about 20% of the world's freshwater reserves, comprises 16,000 recognized tree species, making it an important carbon sink, crucial for the climate.
Last week, preliminary government figures showed that deforestation in Brazil's Amazon fell in July to its lowest level for the month since 2017.
Data from INPE, a Brazilian space research agency, indicated that about 193 square miles of the rainforest were cleared in July. It is seen as a 66% drop from the same period a year ago.
Environment Ministry secretary Joao Paulo Capobianco told reporters in Brasilia that they were "seeing the deforestation growth curve invert."
© 2023 Latin Times. All rights reserved. Do not reproduce without permission.