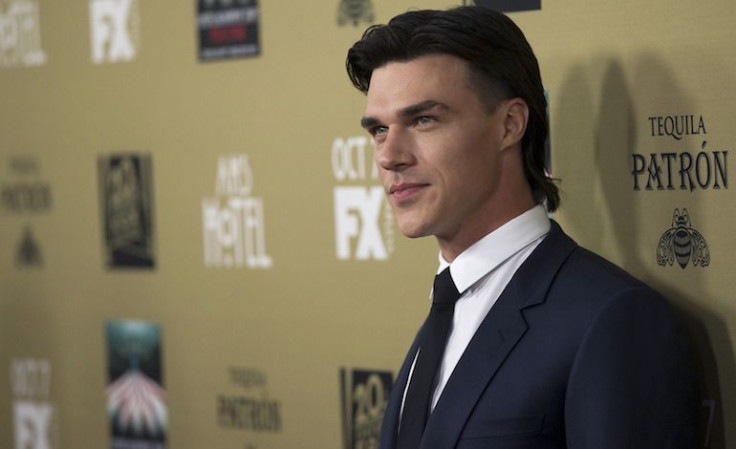 Details regarding the sixth season of "American Horror Story" have been scarce as of late, but we may have learned a tad bit more about the forthcoming season thanks to "Freak Show" and "Hotel" star Finn Wittrock.
Talking to TheWrap, Wittrock predicted that the sixth season of "American Horror Story" will be "a little tighter" and "more claustrophobic." Although the actor has not confirmed whether or not he will be returning to the series he did share that it may be tough due to scheduling issues.
"There's a little film stuff happening so it might be tough schedule wise, but yeah, I definitely want to do it," Wittrock told TheWrap. "I have heard it is going to be a little tighter — there were so many story lines in the last one and it was so big and epic, I have a feeling it might be a little more claustrophobic. A smaller cast."
Wittrock further went on to say has talked about doing a few episodes but that is it at this point and that the cast is often left in the dark so they can't leak any news.
"I've talked about doing a few episodes, but nothing has been set in stone," Wittrock said. "I think they literally keep us in the dark so we can't spill the beans even if we wanted to. I've heard lots of different rumors about it, but even last year, I didn't know about 'Hotel' until a few months before we started. I know that they are actively writing it right now — they are still figuring out what to do."
As of now the production team on the next iteration of "American Horror Story" are being tight lipped, but there are a few details we do know about next season.
After her amazing performance as The Countess in "Hotel," Lady Gaga has confirmed she will return for Season 6. Also Evan Peters, who has starred in every season of "AHS," told the BBC on May 9 that he was returning for the sixth season as well.
Furthermore, Angela Bassett who has starred in the last few seasons of the horror anthology series will be back, telling EW that co-creator Ryan Murphy gave her some details into her character. "He did tell me at the Golden Globes that I would imbibe a little bit too much and yet I was very intuitive also and maybe Sarah [Paulson] was somehow the boss of me."
Currently, there is no release date for "American Horror Story" Season 6 but if you look at the shows previous launch date we can expect an October premiere.
© 2023 Latin Times. All rights reserved. Do not reproduce without permission.