Els Woodke, the wife of an American humanitarian worker held hostage in Niger in 2016 by Islamist militants in Africa, on Wednesday, spoke to people for help. She criticized the US government regarding their efforts for a plea to release her husband from an al-Qaida-affiliated group.
Together with the U.S. officials, the wife is working quietly to bring home her husband, Jeffery Woodke. Jeffery worked as a Christian humanitarian aid worker before being kidnapped in October 2016 in Niger. He had worked for decades helping nomadic people in the region of Sahel.
"That situation has changed, and I'm now asking for help from my brothers and sisters in Christ, from the public, and from the governments of Mali and the United States," said Els. She was asking for help from fellow Christians to raise funds for "millions" of ransom that captors were asking, according to the foreign governments.
Els made an appearance in a documentary titled, "3212 UN-REDACTED" to tell her husband's story and included the 2017 U.S. Special Forces mission.
In October 2017, the Green Beret team was ambushed, wherein four U.S. soldiers died. U.S. Africa Command (AFRICOM) commander at the time, Gen. Thomas Waldhauser claimed that ISIS attacked the unit near the village of Tongo Tongo after searching Jeffery's whereabouts.
Els, an assistant teacher in McKinleyville, California, expressed condolences on this heroic act. She thanked that soldiers for their sacrifices.
Still, Els expressed her family's frustration and dismay at the U.S. government failing to secure her husband.
"I have been repeatedly threatened [by U.S. officials] that if I disclosed certain information that came from certain sources that I would no longer receive any information. I have also had so many restrictions imposed by the U.S. government that any meaningful attempt to raise a ransom is effectively prohibited," she said in her statement.
Jeffery's captivity passed over three U.S. administrations. Throughout the whole span, the U.S. officials have shared with Els, details of her husband's captivity progress under the condition of strict secrecy, that are part of hostage recovery.
However, the wife said that through their sources in Africa, she got to know that her husband had been handed over from the Islamic State in the Greater Sahara (IS-GS) to an al-Qaida affiliate in northwest Africa known as JNIM.
The JNIM leader in the past had negotiated the release of Western hostages in the Sahel, and this provided hope for the family as well. Prior to the death of Adnan Abou Walid al-Sahrawi, the ISIS leader in northwest Africa, in August, they believed that Jeffery was moved to the custody of JNIM.
Els also released a new video plea in French addressed to JNIM's leader, Sheik Iyad ag Ghali. "I believe that you have kept Jeff safe and healthy and I thank you for that. I believe that you also desire that Jeff should be returned to his home and work on behalf of the Tuareg and other nomadic people of the region."
In the video message she also added that he had the power to release Jeffery. "Releasing Jeff will require compassion and mercy, but these are the characteristics of a strong and courageous leader," Els stated.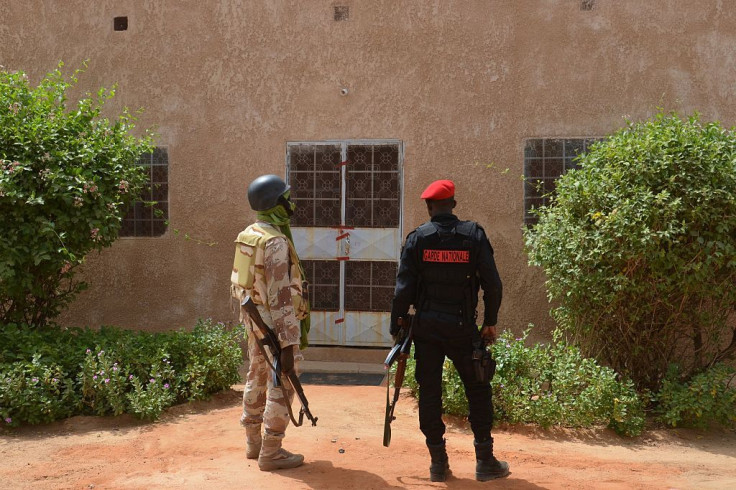 © 2023 Latin Times. All rights reserved. Do not reproduce without permission.