A 34-year-old man is facing multiple charges, including a kidnapping incident at a Sin City motel back in May.
The man was identified as Antonio Barry-Edwards who was arrested on Tuesday by authorities for the May 27 incident, KLAS reported.
It was earlier this year when Barry-Edwards drilled a hole through a motel well to take a child and a babysitter hostage at the Highland Inn Motel. The 24-year-old was able to elude police after a standoff and was only captured on Tuesday, Oct. 26.
That standoff led to Barry-Edwards facing more than three different crimes related to it.
Per reports, Barry-Edwards fired seven shots as he was cutting a hole between two adjacent rooms in May with a saw. Before that, the 24-year-old had already been spotted by a Las Vegas Metropolitan Police Department officer because of a stolen vehicle.
It was added that Barry-Edwards tried to flee the scene on a motorcycle when he was questioned about the stolen SUV at the parking lot. When he tried to escape, the officer was forced to engage him physically that ignited the physical altercation.
According to police, Barry-Edwards also allegedly tried to reach for a gun in his vest. The officer also put in his report that he kicked the 24-year-old in the head twice, a reason why the Nevada man got startled and lost his balance.
Barry-Edwards ran into Room 113 and then barricaded himself. He eventually made his way to Room 114 where he held a 4-year-old boy and his babysitter hostage.
After some time, the boy was allowed to leave through the hole. The babysitter was in the hotel room overnight and allowed to leave the next morning in the standoff that took almost 29 hours.
Barry-Edwards other charges include the killing of Sandra Cruz-Lopez who was found dead inside a burned vehicle. There is also the case of Eric Mosley who was found shot dead in his trailer at a parking lot.
Also arrested was an alleged accomplice named Jordan Monahan. She was arrested also Tuesday and is being charged with conspiracy and arson, among other crimes.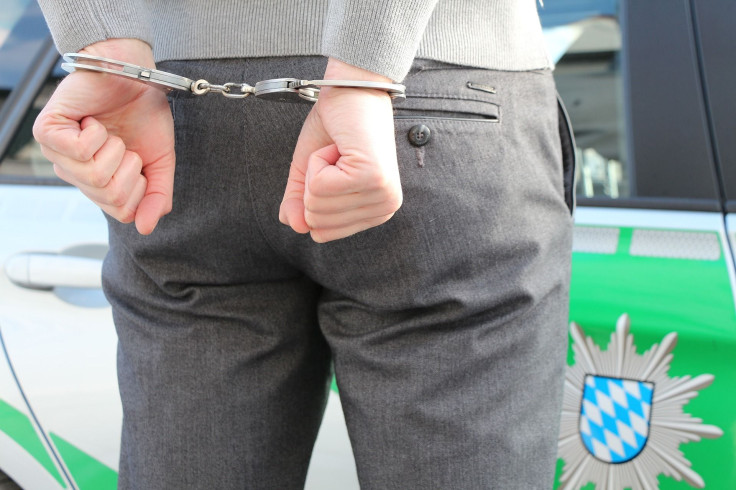 © 2023 Latin Times. All rights reserved. Do not reproduce without permission.