WNBA All-Star and renowned basketball player Brittney Griner has pled guilty to drug charges in Russia on Thursday, as the public and President Biden commits to finding ways to get Griner back to the United States.
Griner, who was arrested in Feb. 17 after cartridges of cannabis oil were found in her baggage, has pleaded guilty to smuggling drugs into Russia, but clarified that she did not intend to do so and instead accidentally packed the cartridges with her on the trip, according to al-Jazeera.
"I'd like to plead guilty, your honor. But there was no intent. I didn't want to break the law," she said. "I was in a rush packing. And the cartridges accidentally ended up in my bag. I'd like to give my testimony later. I need time to prepare."
Many analysts and observers to the situation have seen the guilty plea as strategic, due to the low acquittal rate in Russia as well as the fact that acquittals can be overturned in the country. Some believe that it could lead to a prisoner exchange between the U.S. and Russia in the future, CBS News reported.
"Traditionally, the best defense is to admit your guilt and hope you get a lesser sentence," acting director of Wilson Center's Kennan Institute William Pomeranz said. "There's not a lot of examples of people raising strong defenses and getting acquitted."
The case has started to gain more and more traction in the United States due to what many perceive as an unjust imprisonment. Beyond the support of the WNBA and the WNBPA, U.S. President Joe Biden and Vice President Kamala Harris spoke with Griner's family after she wrote them a letter in time for the Fourth of July, the Japan Times reported.
"The President called Cherelle to reassure her that he is working to secure Brittney's release as soon as possible, as well as the release of Paul Whelan and other U.S. nationals who are wrongfully detained or held hostage in Russia and around the world," the White House said in a statement.
Russian Deputy Foreign Minister Sergei Ryabkov has warned the United States about how its public rallying for Griner "doesn't help the practical settlement of issues." He also said that the statement of Griner being "wrongfully detained" sends a message that "makes it difficult to engage in detailed discussion of any possible exchanges."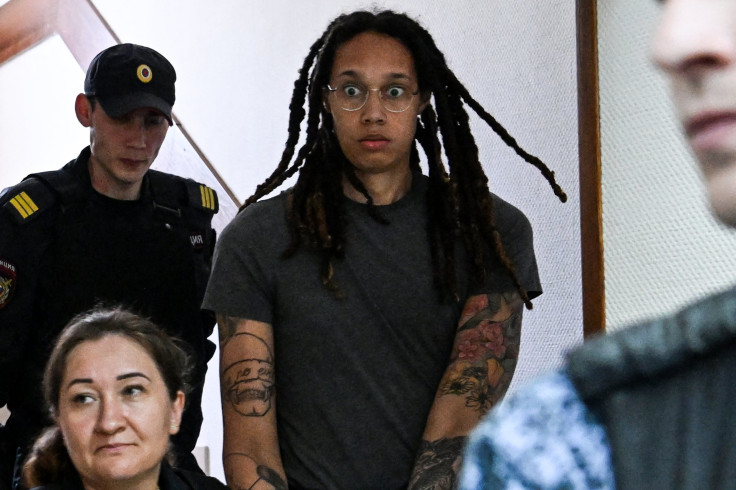 © 2023 Latin Times. All rights reserved. Do not reproduce without permission.