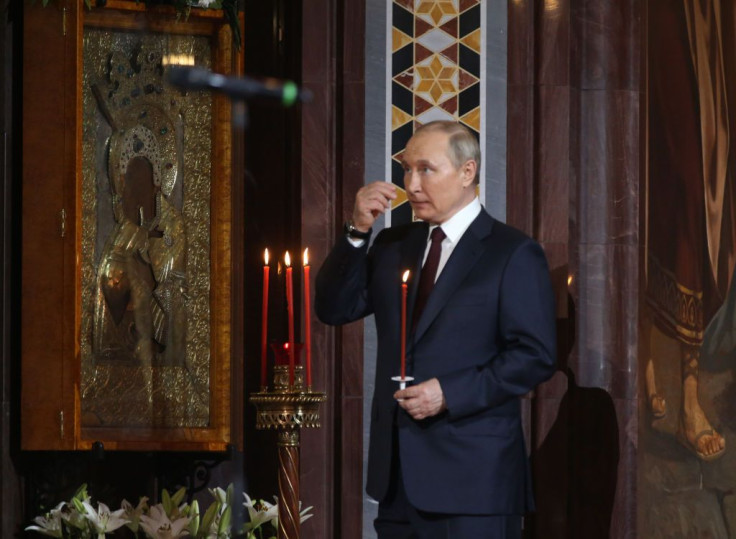 Amid rumors Vladimir Putin is battling cancer, the bloated Russian President was seen gripping a table while slouching in his chair during a televised meeting.
A video of Putin gripping a table during a televised meeting Thursday with Defense Minister Sergei Shoigu is trending online. The Russian leader's posture during the meeting raised questions about his health, which some have claimed has deteriorated since the beginning of his nation's invasion of Ukraine, reported Washington Examiner. The clip has fueled rumors he has Parkinson's.
Professor Erik Bucy, a body language expert from Texas Tech University, told The Sun, "It's an astonishingly weakened Putin compared to the man we observed even a few years ago." The professor noted that an able-bodied President would not need to keep himself "propped up with a hand held out for leverage and would not be concerned about keeping both feet planted on the ground." Bucy said that this is not a "portrait of a healthy Putin but one appearing increasingly feeble and barely able to hold himself upright at a small conference table."
Since the Russian leader ordered the invasion in February, his health has been in question. In recent appearances, his neck and face have appeared bloated, leading experts to suggest he is either undergoing chemotherapy or is taking steroids. Between 2016 and 2020, Putin was visited by a doctor who specializes in thyroid cancer 35 times, and an ears, nose, and throat specialist nearly 60 times. But Kremlin spokesman Dmitry Peskov has denied reports about Putin's deteriorating health over the years.
According to The Telegraph, critics have also questioned Shoigu's health. Swedish economist Anders Aslund, also a former adviser to Russia and Ukraine, said, "Shoigu has to read his comments to Putin and slurs badly, suggesting that the rumors of his heart attack are likely."
During Thursday's meeting, Putin praised Shoigu. He applauded the alleged capture of Mariupol, which, alongside the Ukrainian capital city of Kyiv, was one of Russia's main targets. Putin told Shoigu that he successfully completed the "combat effort to liberate Mariupol," and the Russian leader congratulated him on the occasion. He also told Shoigu to convey his congratulations to the Russian troops. But Ukraine said that there are still resistance fighters in Mariupol, and that Ukrainian soldiers are still in control of the city.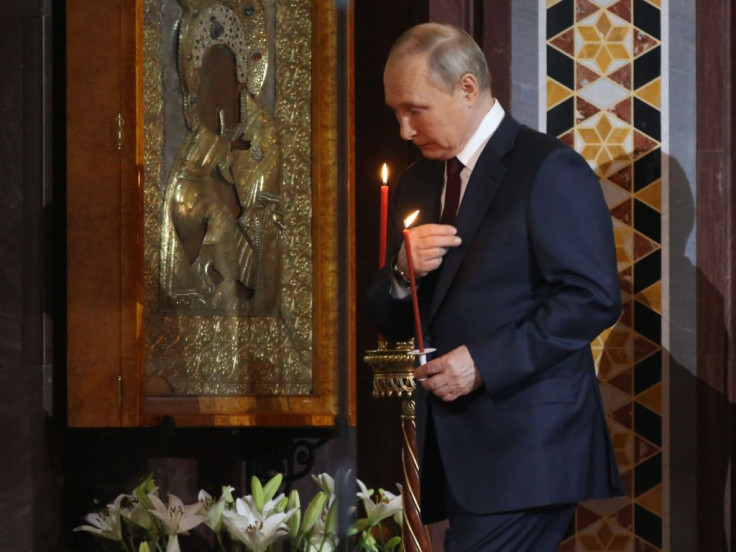 © 2023 Latin Times. All rights reserved. Do not reproduce without permission.