According to the most recent poll done by the newspaper El Financiero, President López Obrador had a 56% approval rating towards the end of 2022. He had a 43% disapproval rating.
In all 32 states of Mexico, 1,100 adults participated in the telephone survey, said reports.
Since February 2022, the president's approval rating has remained mostly stable, varying only three percentage points in the previous 11 months.
Between November and December, the public's opinion of the president's honesty increased slightly, from 53% to 57%. The assessment of how his leadership was perceived increased by one point, from 51% to 52%.
Regarding specific issues, 41% of respondents gave the president credit for handling the economy, while 46% gave him negative feedback. This is an increase from last month when only 35% thought positively. Three months prior, only 26% of respondents had a favorable opinion.
At 36%, the highest percentage ever recorded in 2022, opinions of President López Obrador's management of public security remained unchanged from those in November. 52% of respondents said they had a poor opinion of the way his government handled public safety.
For the first time in 2022, favorable sentiments outweighed unfavorable ones regarding how the López Obrador administration handled corruption, at 43% and 39%, respectively. This figure is higher than the previous record of 38%.
43% of respondents cited insecurity and 27% cited economic issues when asked what they believed to be the main issue faced by the nation.
39% of people surveyed think the nation is headed in the right direction, while 28% think it is not.
This is a significant increase over November when only 31% thought the nation was headed in the right direction and 34% thought the opposite.
Andrés Manuel López Obrador has been serving as the 65th president of Mexico since Dec. 1, 2018. He previously served as Head of Government of Mexico City, from 2000 to 2005.
AMLO overcame Ricardo Anaya, José Antonio Meade, and Jaime Rodriguez Calderon in a landslide election on July 1, 2018. His election was the first since 1988 that a president-elect's political party has also won the outright majority in both the Senate and Chamber of Deputies.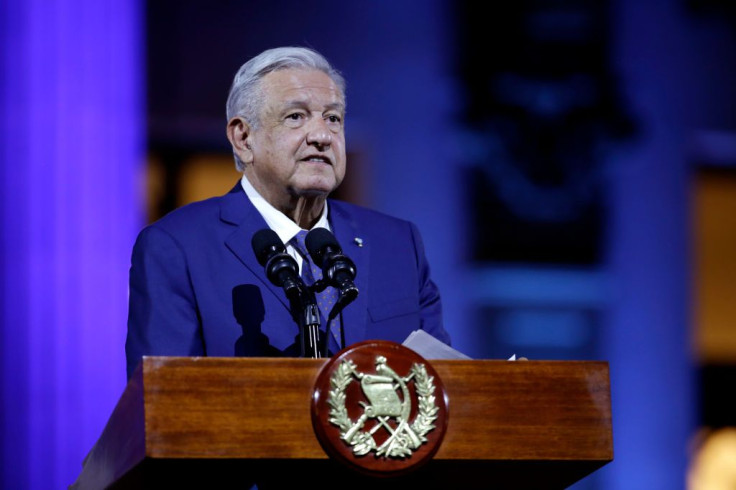 © 2023 Latin Times. All rights reserved. Do not reproduce without permission.