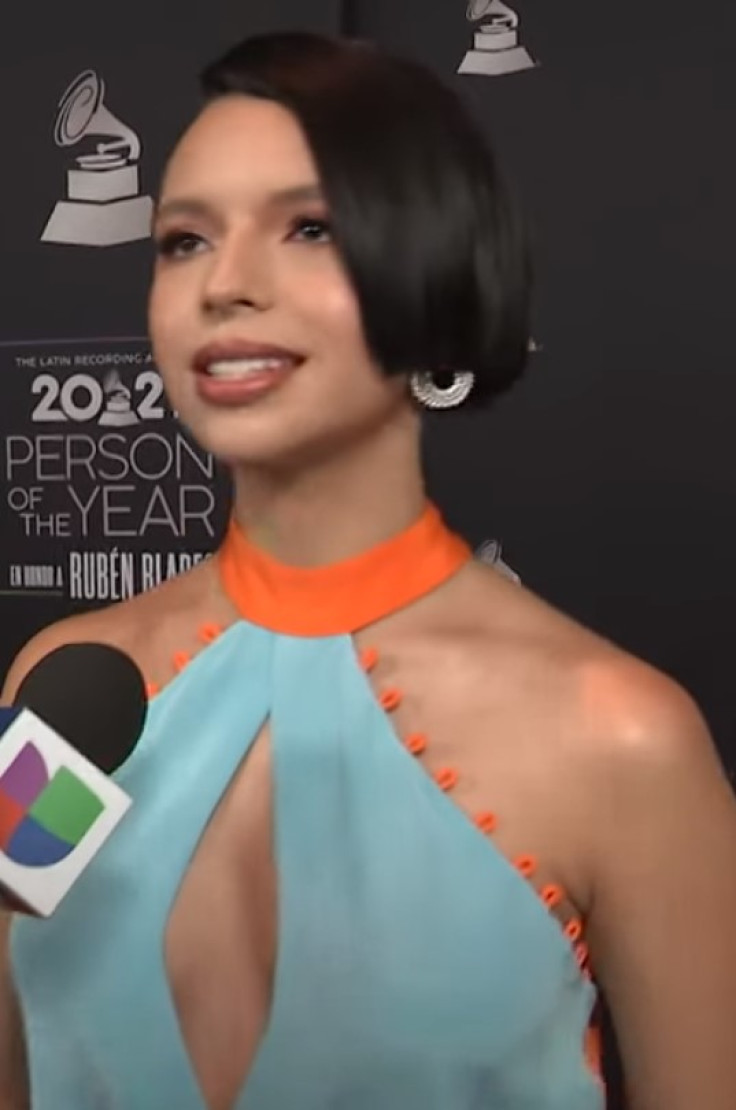 is the daughter of Mexican singer Pepe Aguilar and she was born into the Aguilar dynasty since her paternal grandparents were also singer-actors Antonio Aguilar and Flor Silvestre.
Ángela Aguilar gained notable popularity after performing "La Llorona" at the 19th Annual Latin Grammy Awards. Although she has gained popularity through her dad and in her own right by performing since the age of three, many have criticized her for being narcissistic for claiming herself as the Princess of Mexican music yet proudly showing off she has Argentian blood.
Currently, Ángela Aguilar is on tour with her father but they are struggling to sell their concert tickets.
Moreover, this past weekend the Feria de San Marcos in San Luis Potosi had to cancel a date due to a lack of ticket sales.
Additionally, a video went viral where Pepe and Ángela Aguilar performed in Monumental Plaza de Toro with hardly anyone in the crowd.
Consequently, many social-media users were actively making fun of Ángela Aguilar by writing comments such as:
Junte mas gente el dia que me caí de la moto (More people gathered when I fell of the bike)
or Yo creo que en Argentina si llenarían (I think that they would gather a crowd in Argentina).
Additionally, many on social media have accused Ángela Aguilar of exploiting Mexican culture by wearing regional dresses even though she is from Los Angeles.
Ángela Aguilar has been increasingly gaining the disapproval of her target audience by failing to appear humble in the media by complaining about eating French food or not saying thank you when an old man opened the door for her.
Ángela Aguilar needs to urgently find a way to click with the crowd to live up to her predecessors' musical legacy.
© 2023 Latin Times. All rights reserved. Do not reproduce without permission.