Angelina Jolie and Johnny Depp have been linked to each other for the past two years. The rumors about their alleged relationship first came to light years after they starred in "The Tourist."
In September 2017, Star claimed that Jolie was in a revenge romance with Depp one year after her divorce from Brad Pitt. The tabloid claimed that Jolie and Depp were already interested in dating each other years ago but the timing wasn't right because Jolie was still married to Pitt.
Months later, Now to Love claimed that Jolie came to Depp's rescue following the actor's divorce from Amber Heard. The tabloid alleged that Depp had been staying in Jolie's house in England while she's filming "Maleficent: Mistress of Evil."
One month later, Woman's Day claimed that Jolie offered to help Depp get healthy after he was photographed in Russia looking thinner than usual. An unnamed source said that Jolie had been calling Depp on the phone regularly to check up on him.
And just last month, the same tabloid claimed that Michelle Pfeiffer is acting as a matchmaker for Jolie and Depp. Pfeiffer and Jolie worked together in "Maleficent: Mistress of Evil."
A source said that Pfeiffer thinks Jolie and Depp are perfect for each other. After all, they are both going through bitter divorces. Jolie is also reportedly unsure about dating another high-profile actor after her tumultuous divorce from Pitt, but Depp has been proving himself worthy of the actress.
The rumor-debunking site, Gossip Cop, has been denying the tabloid's claims regarding Jolie and Depp's relationship. Two years ago, the publication confirmed that Jolie and Depp were not meeting up for secret trysts.
Last year, Gossip Cop stressed that Jolie and Depp were not an item. And it is also untrue that the actress has been helping Depp through his divorce from Heard.
Pitt's ex-wife has not also been helping Depp get healthy, and Pfeiffer is not acting as their matchmaker either.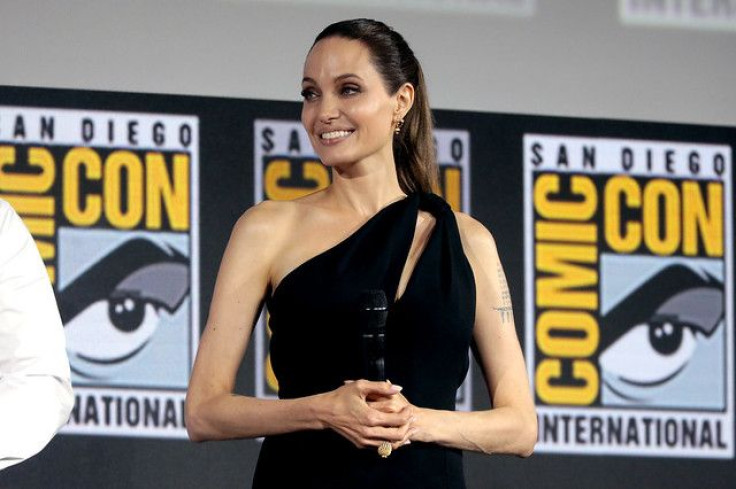 © 2023 Latin Times. All rights reserved. Do not reproduce without permission.