Angelina Jolie is reportedly not happy with Brad Pitt rumored to be dating other women, much more displaying public affection. Pitt is photographed with Lena Dunham, and Jolie is allegedly bothered about it even though Pitt and Dunham are just friends.
"Girls" actress Lena Dunham posted a photo of her and Pitt with the actor's arms around Dunham on her Instagram account. The two celebrities were all smiles in the photo, which was taken during Dunham's 33rd birthday party.
Several news surfaced that Jolie is not too happy with Pitt being with other women, whether they're in a romantic relationship or just plain friends. But sources already denied speculations on Pitt looking for love, and Dunham is a friend of Pitt.
Meanwhile, an insider close to Jolie disclosed to Hollywood Life that Jolie would rather stay in the dark when it comes to Pitt's relationships with women. The insider added that while Jolie wishes her ex-husband happiness in life, she cannot imagine Pitt dating other women.
Does this mean that Jolie has not moved on from Pitt? Jolie may have a good reason for not wanting to learn Pitt's involvement with other women. Jolie's concern revolves around her and Pitt's children. The insider shared that Jolie wants to see Pitt as a parent rather than as a bachelor looking for love. Jolie too is focusing on her children and has already denied dating anyone.
Recently, Jolie was rumored to be feuding with actress Charlize Theron. The rumors claimed that Theron dated Pitt right after Jolie and Pitt split. Theron denied the rumors and clarified that she is too busy to date or look for love.
Pitt is not looking for love as well. A source close to Pitt said the actor is far from falling in love again. "He does enjoy plenty of platonic relationships with lots of people, including Lena Dunham, who is just a friend, nothing more," the source claimed.
Pitt, however, seemed to be patching things up with ex-wife Jennifer Aniston, at least on a friendship level. The "World War Z" star recently gifted Aniston their old marital home in Beverly Hills. It's a gesture that Pitt wanted to make for Aniston.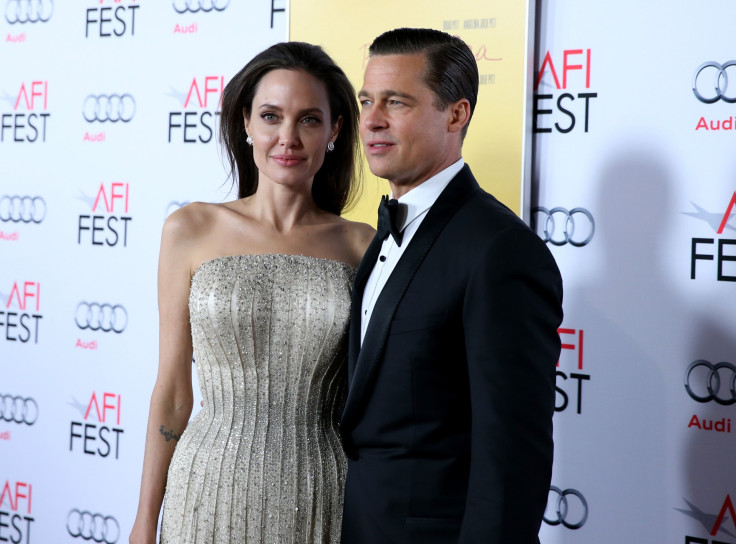 © 2023 Latin Times. All rights reserved. Do not reproduce without permission.